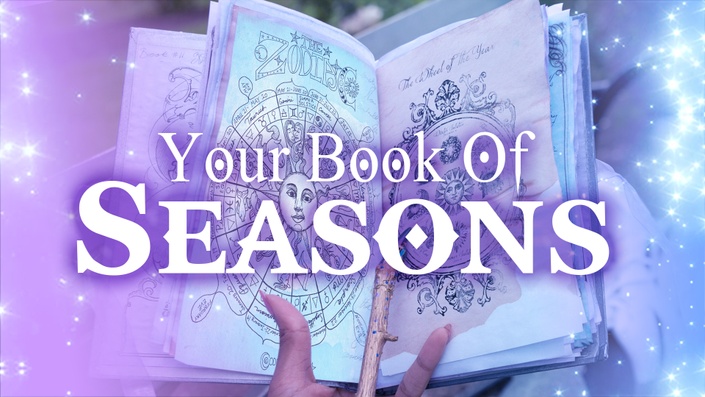 Your Book Of Seasons
Manifest Your Ideal Life By Aligning With The Magick Of The Seasons
Watch Promo
What if you had permission to be at peace in your life, while simultaneously creating a better world?
The way to create our ideal reality is by tuning into our own core desires and values while syncing up our lifestyle with the elements and seasons of nature.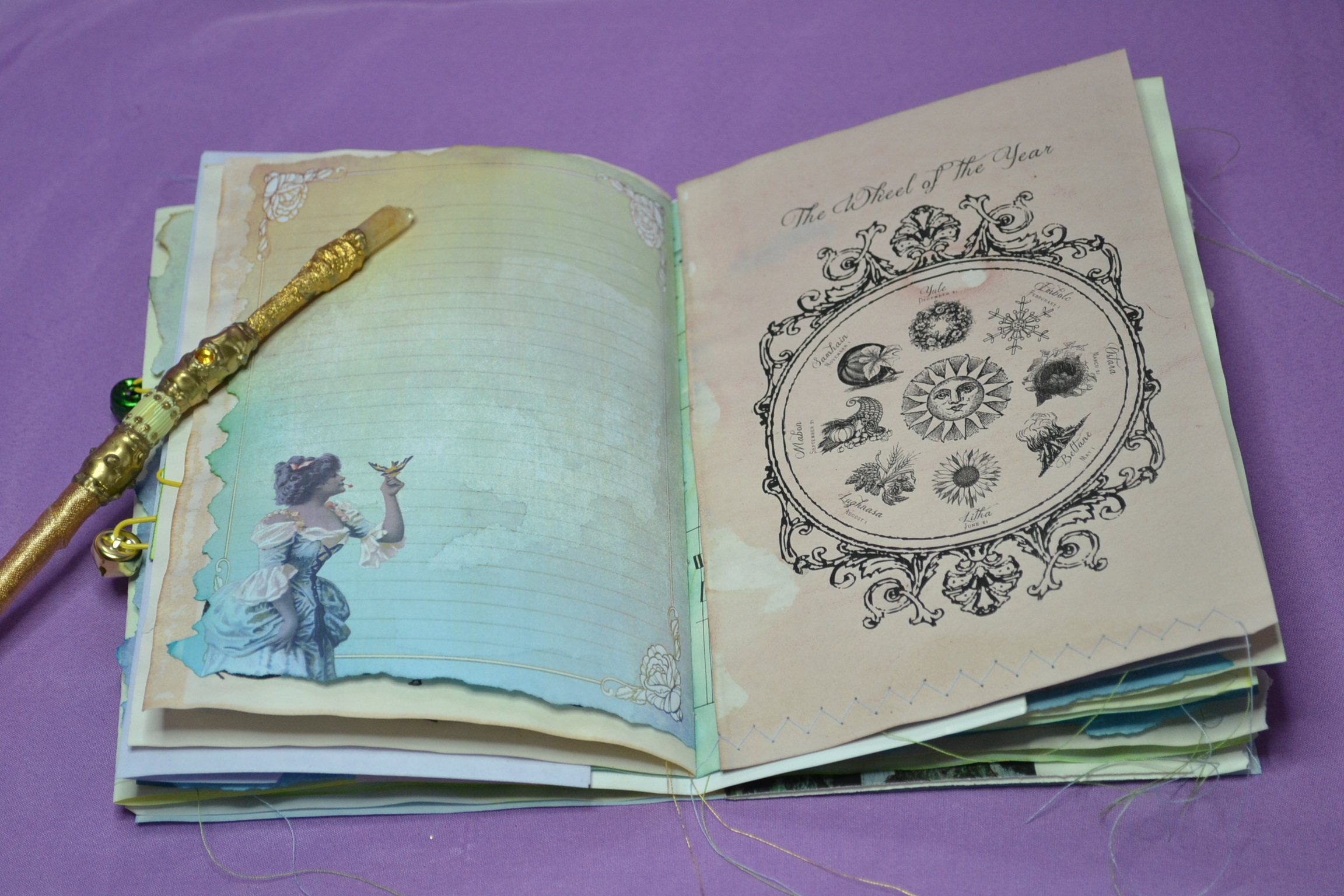 This is your invitation to join me for a year-and-a-day adventure in crafting your very own gorgeous grimoire journal for the wheel of the year... while simultaneously learning to more fully love and trust yourself, your intuition and your MAGICK.

Get ready to finally combine your manifestation journey with your crafty rituals and effortlessly create an epic "book of shadows!"
*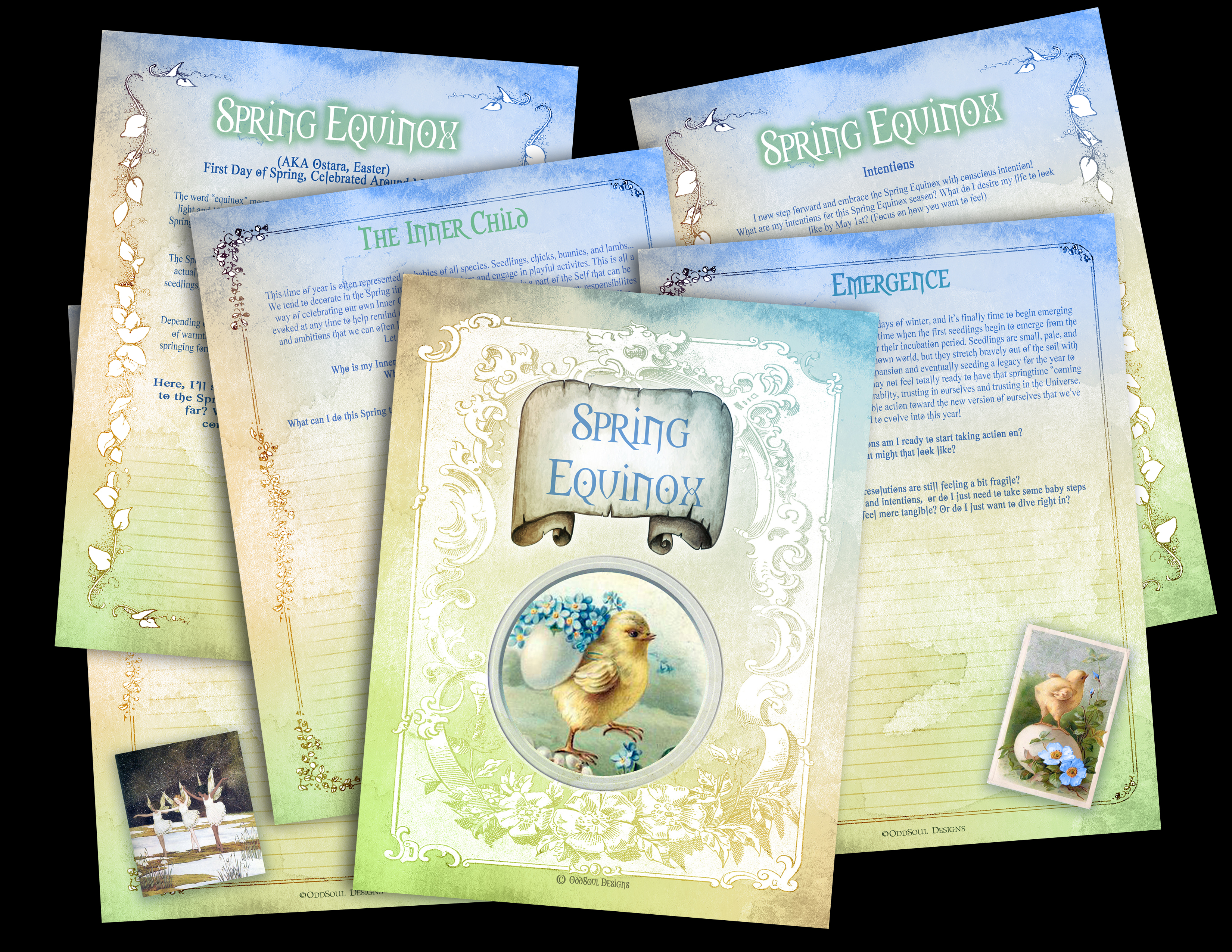 The key to manifesting your dream lifestyle is first IDENTIFYING your core desired feelings, and then syncing up your intentions with the energy of the 8 seasonal checkpoints on the Wheel of the Year.
In my 7+ years of experience, the most FUN and EASY way to do this is just to imaginatively respond to a few simple journal prompts over the course of each season... And doing so in a gorgeously magickal diary is a crafty mindset hack that gives extra manifesting power to your journey!
"Your Book Of Seasons" is designed to help witches and witchy-curious folk of ALL experience levels.
This adventure may be the perfect next step for you if...
You're wanting to connect more to your own form of spirituality, but might not be quite sure what exactly that even is.
*
You want to learn how to have a fully trusting relationship with your intuition, so that you have a strong sense of confidence in who you re, what your core values are, and what's truly good for you as you're making daily decisions.
*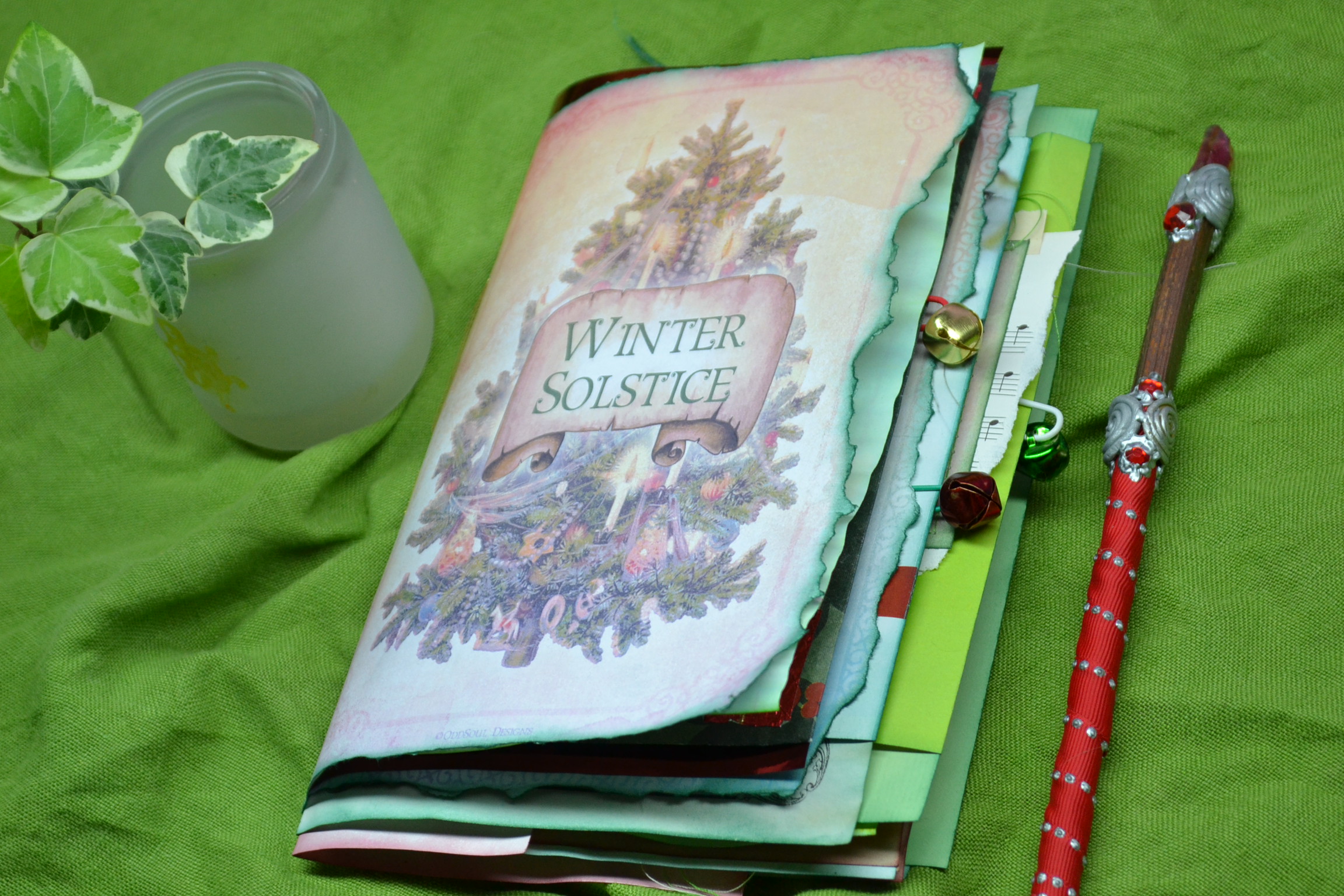 *
You want to stop feeling out of place in the world and start feeling an innate sense of belonging in your ecosystem, your community, human culture and the Universe as a whole.
*
You want to have a "spiritual awakening" but aren't sure where to start... OR you've already experienced an awakening, and aren't sure what to do next.
*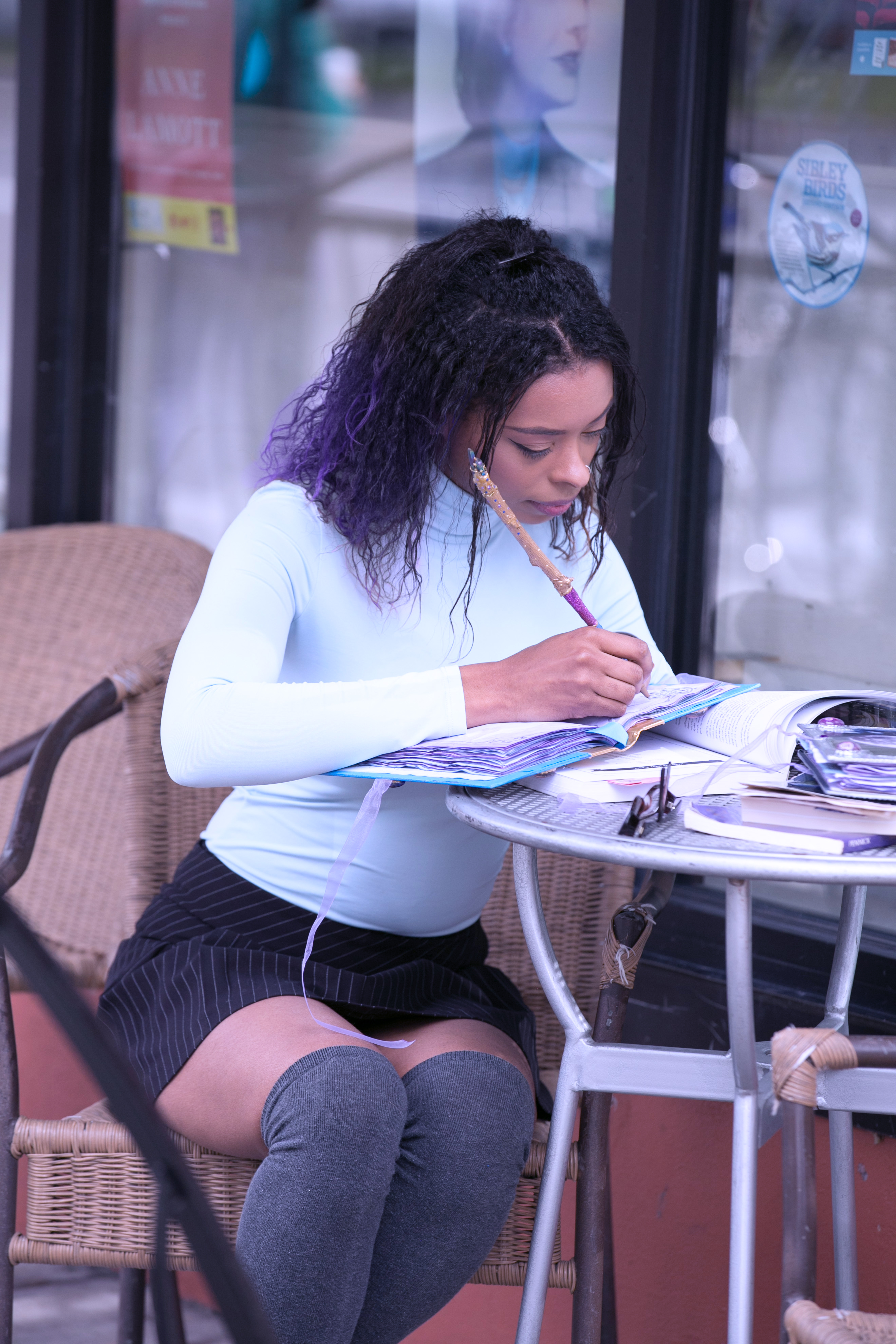 You're ready to identify and start living in alignment with your core values, core desires and soul's highest calling - in short, to walk your highest life path in your truest and fullest expression.
*
You want to learn how to tap into one of the most powerful manifestation methods by inserting your intentions into an ever-flowing current of Universal energy that will help carry your dreams forward, rather than feeling like you don't have a good support system in place in your life.
*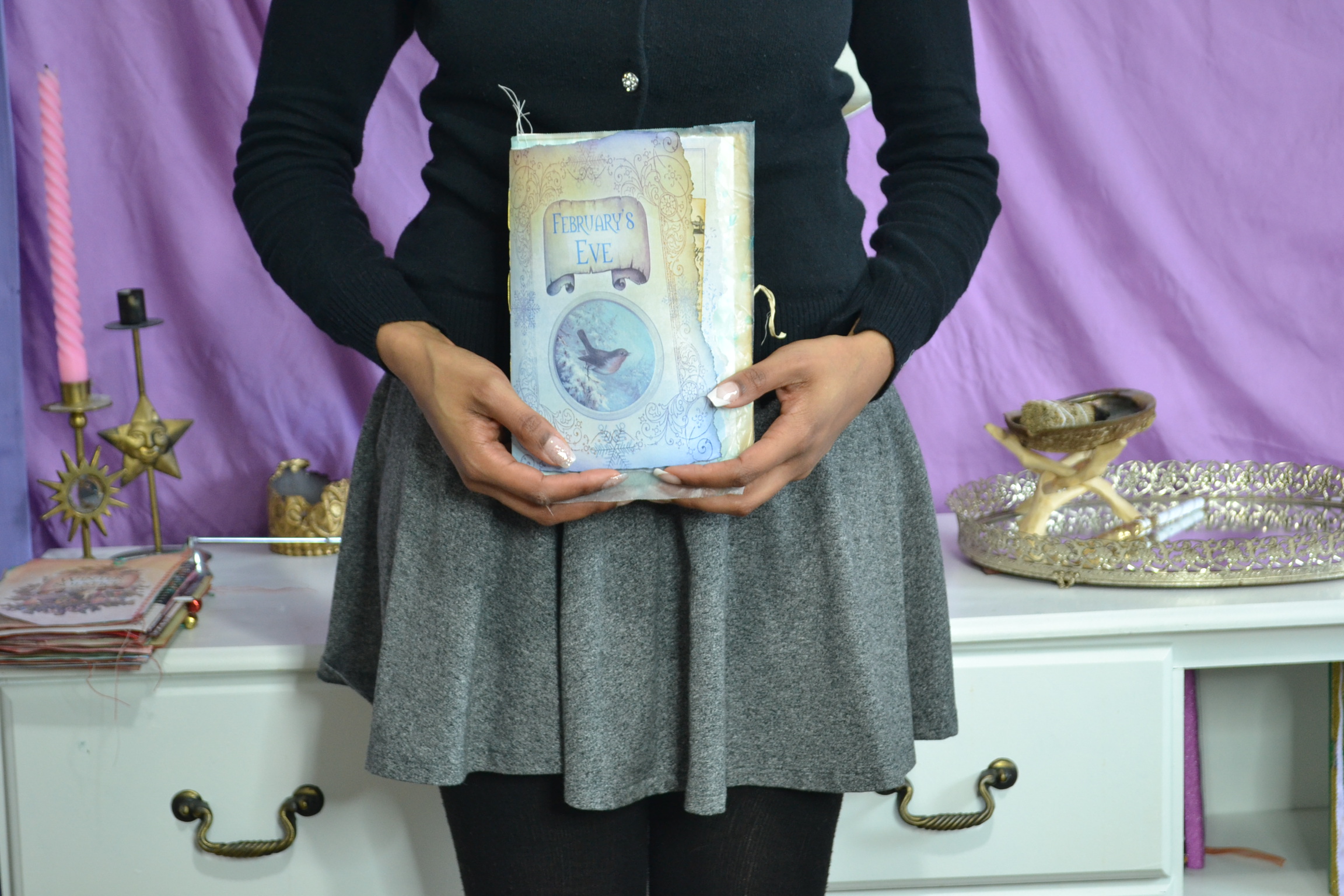 *
You're dabbling in the craft by listening to podcasts, watching Youtube videos and following astrologers on social media, but you're still feeling kind of overwhelmed, or like it's hard to really feel stable, grounded and fulfilled by your own spiritual practice.
*
You're tired of feeling like you're constantly in a chaotic or reactive space, and want to feel like your life is stable, grounded and in flow... You want life to always be effortlessly pointing you in the right direction in a way that feels fun, exciting, inspiring and rewarding.
*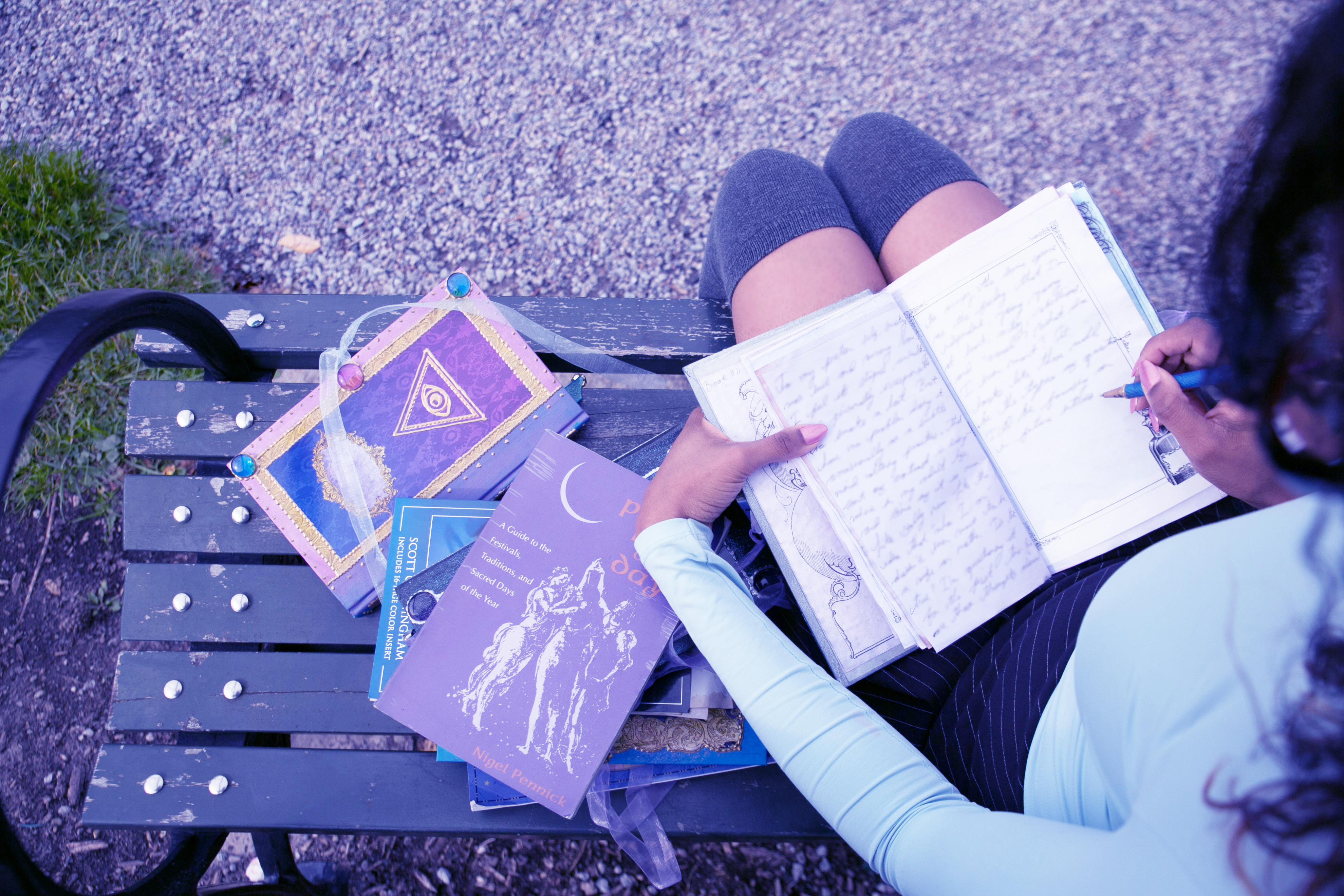 *

You want to be given permission from the Universe to slow down, relax more, and be more in a place of receiving, rather than over-giving.
*
You wish there was something more you could do to help make the world a better place, but don't know where to start, or what to do next.
*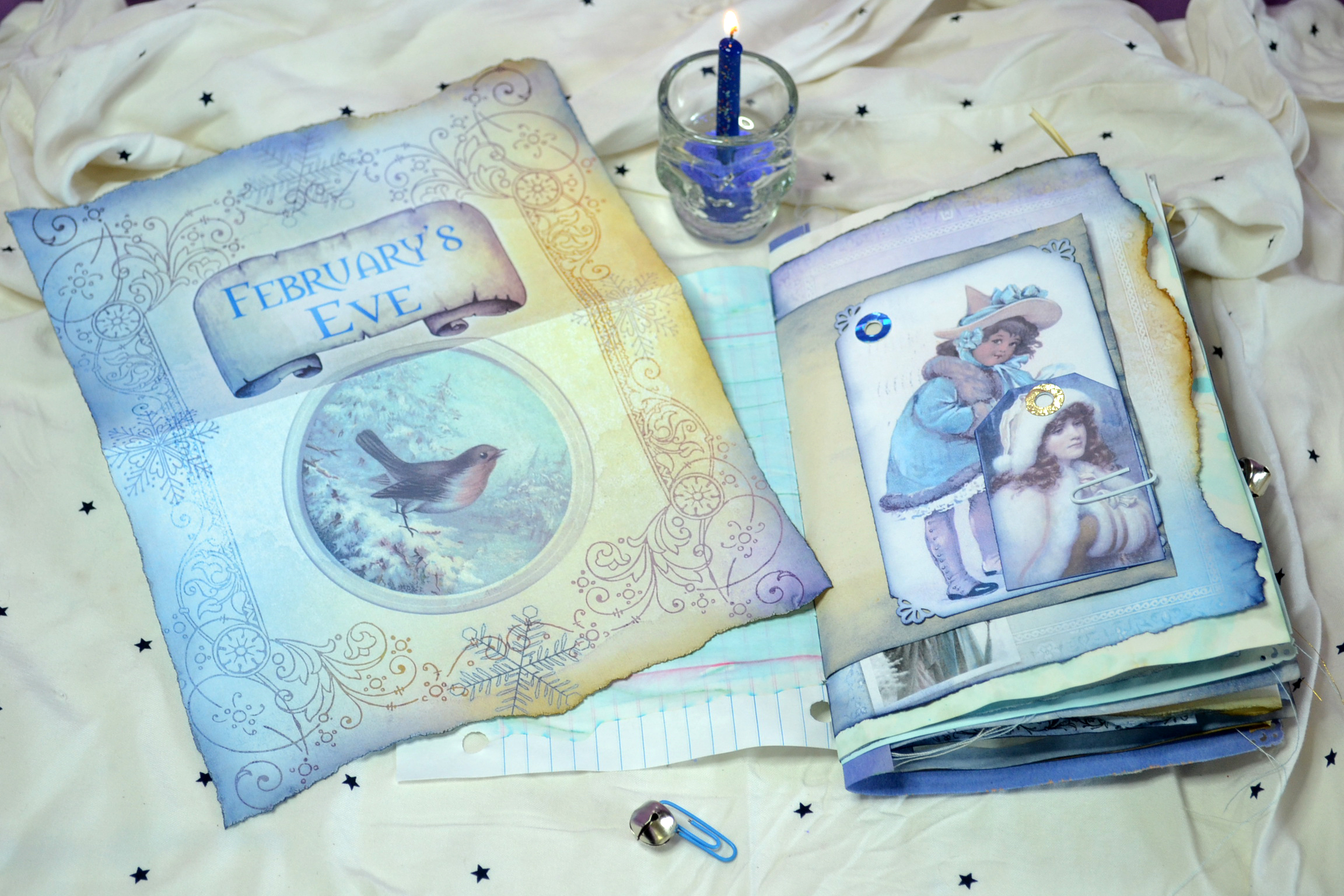 *
You've perhapse considered joining courses on magick or manifestation before, and felt like it was an overwhelming commitment of time, money or energy... Or maybe you have taken courses, and you didn't quite get what you felt you needed out of it, because something about the way it was taught didn't resonate with you. (In the journey I'm inviting you into, you will be "teaching" yourself via your own intuition!)
*
You like the idea of the Wheel Of The Year, but are having a hard time relating to it's themes and traditions, because what you're learning from books, articles and Youtube videos doesn't seem to fit into your culture (or your REAL everyday lifestyle).
*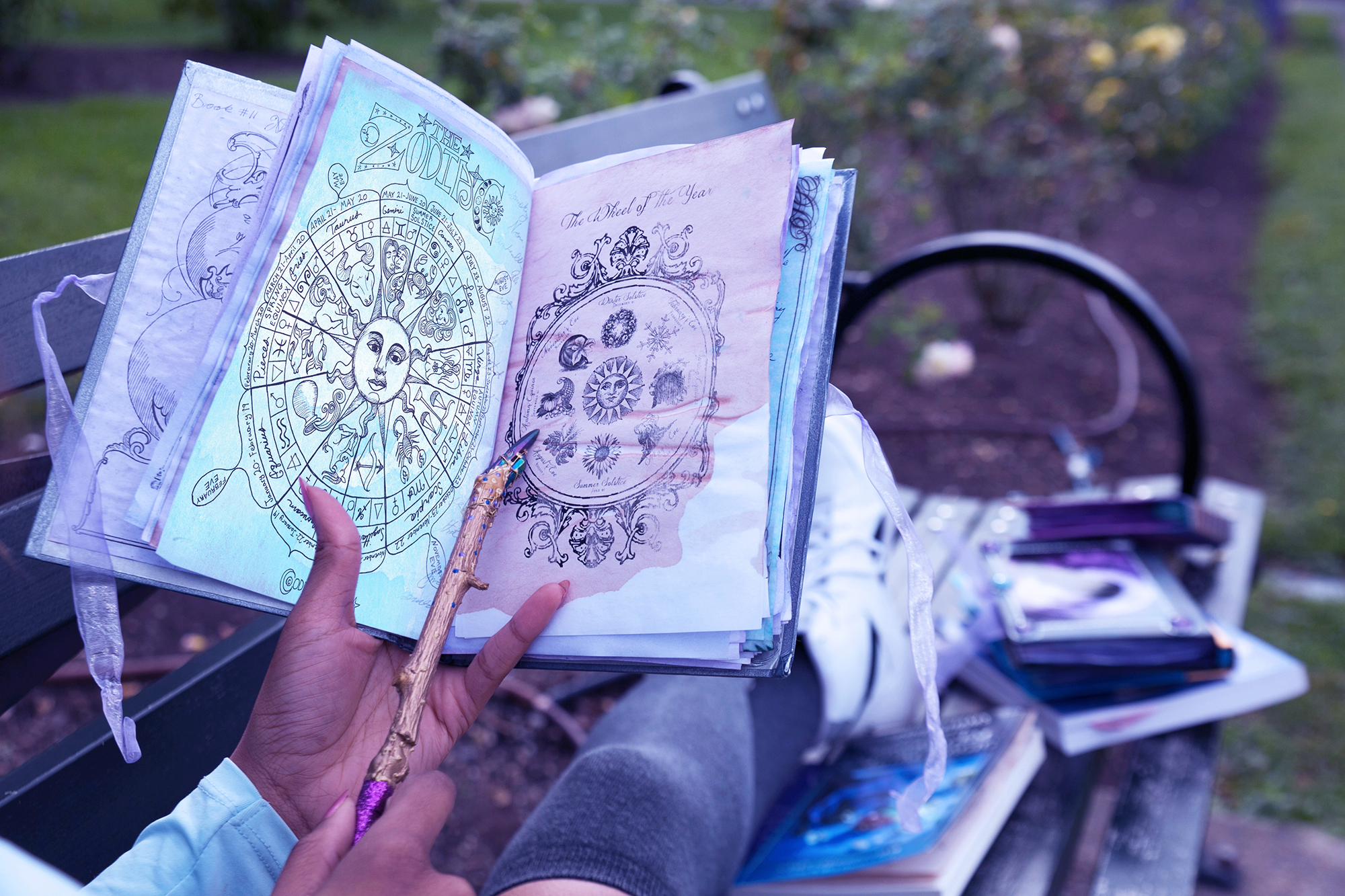 *

Or perhaps you've started trying to celebrate the "sabbats," but aren't feeling fully authentic with what you're doing, aren't finding the time for it each season, or don't feel like its directly helping you feel successful in the real world in any particular way.
*
You would love to have your very own "grimoire" or "book of shadows" but are feeling like it's a daunting task, or you're not consistently finding the time or the inspiration to work on it.
*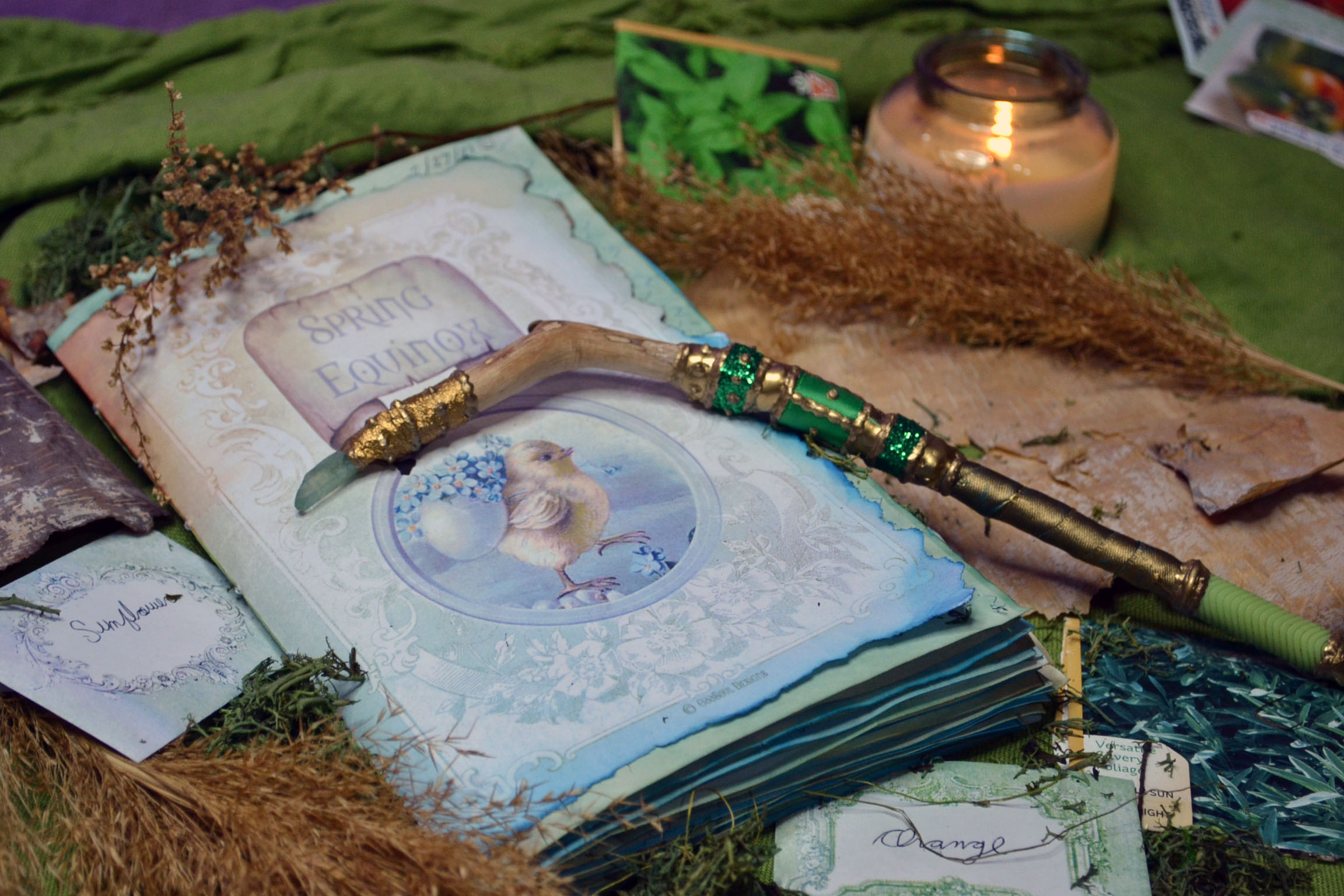 *
You're tired of seeing BOS (Book Of Shadows) printables online that just spew generic, regurgitated information, all look the same (that stereotypical old looking brown page with medieval gothic writing, and the same vintage clipart over and over again), or only depict witches as white women.
*
You desire to stop feeling like a victim in a world not meant for you, and start feeling more like a confident, empowered magickal being.
*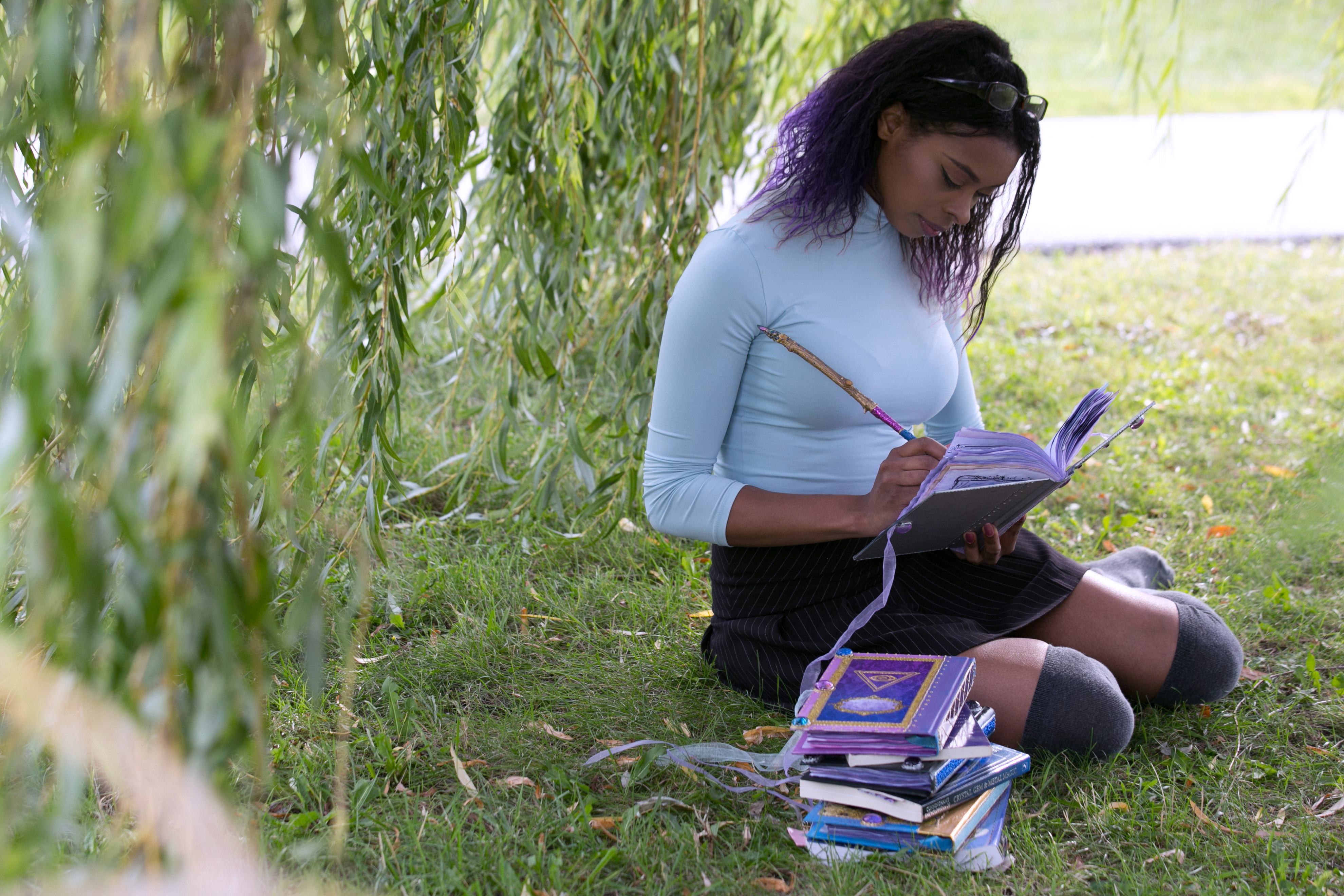 *
You want your New Year's resolutions to not just "stick," but actually feel fun, fulfilling, and supported by the Universe.
*
You want to get better at the law of attraction, but have a hard time "visualizing your ideal reality," or "what that would look like."
*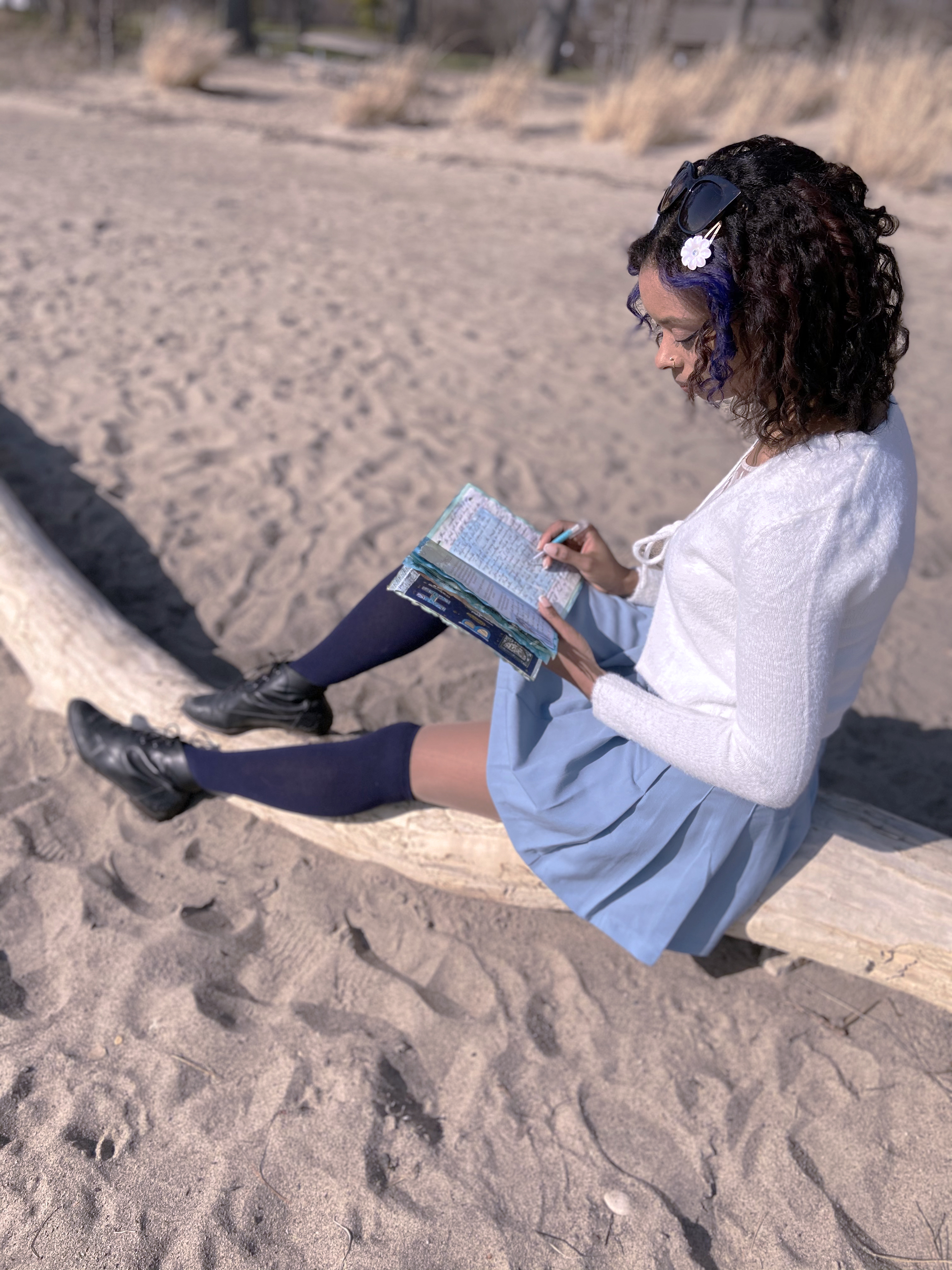 *
You're tired of feeling like you're always busy trying to force things to work, or like no matter how hard you work or how much "visualizing" you do, things often end up disappointing.
*
You're tired of seasonal depression, or are looking for tools to add to your self-care menu as you work on beating depression year round.
*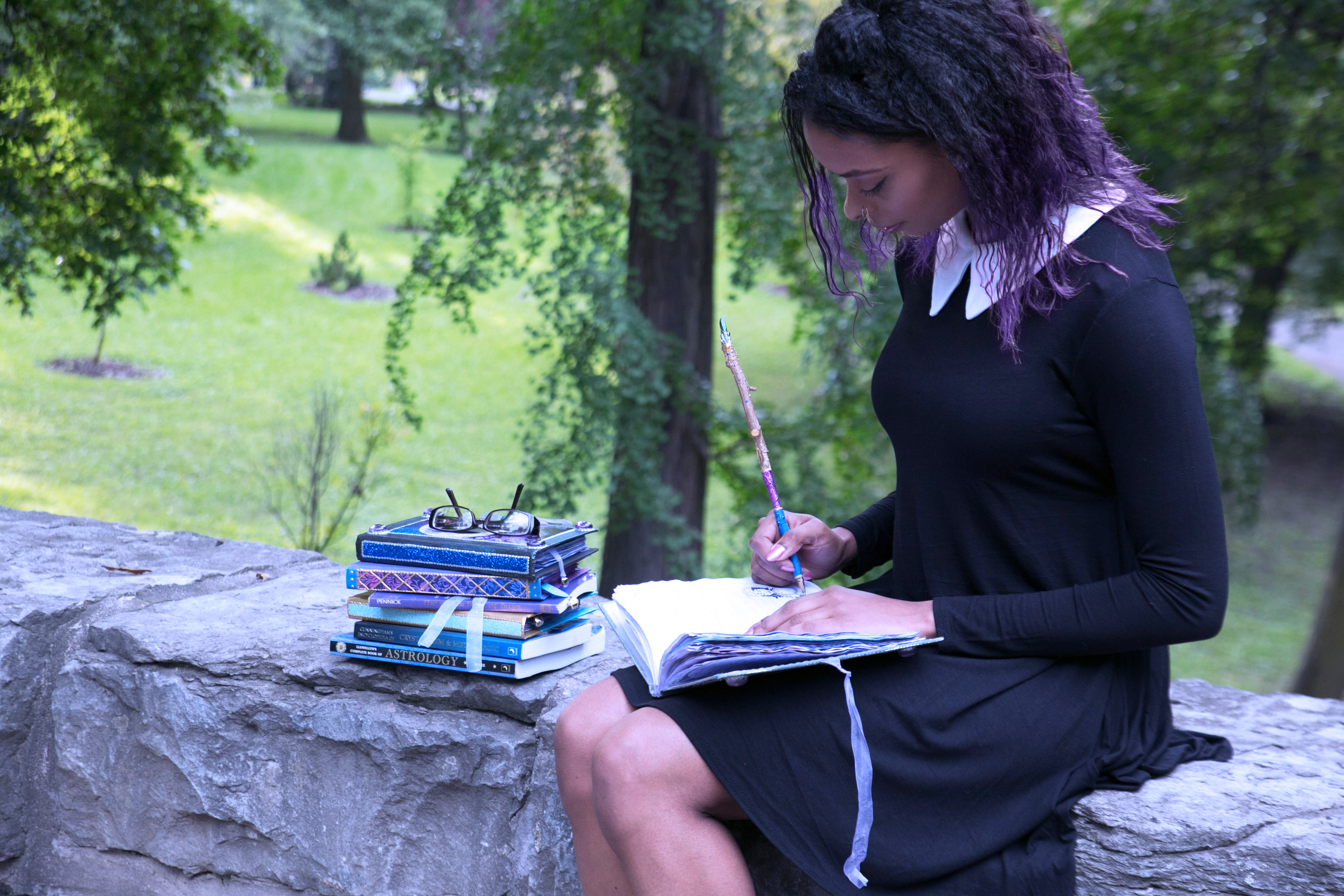 *
You want to be more in tune with Mother Nature, but are not quite sure where to begin helping to heal her.
*
You're tired of the way most resources on the Wheel Of The Year are clearly not geared toward your climate or local environment/community.
*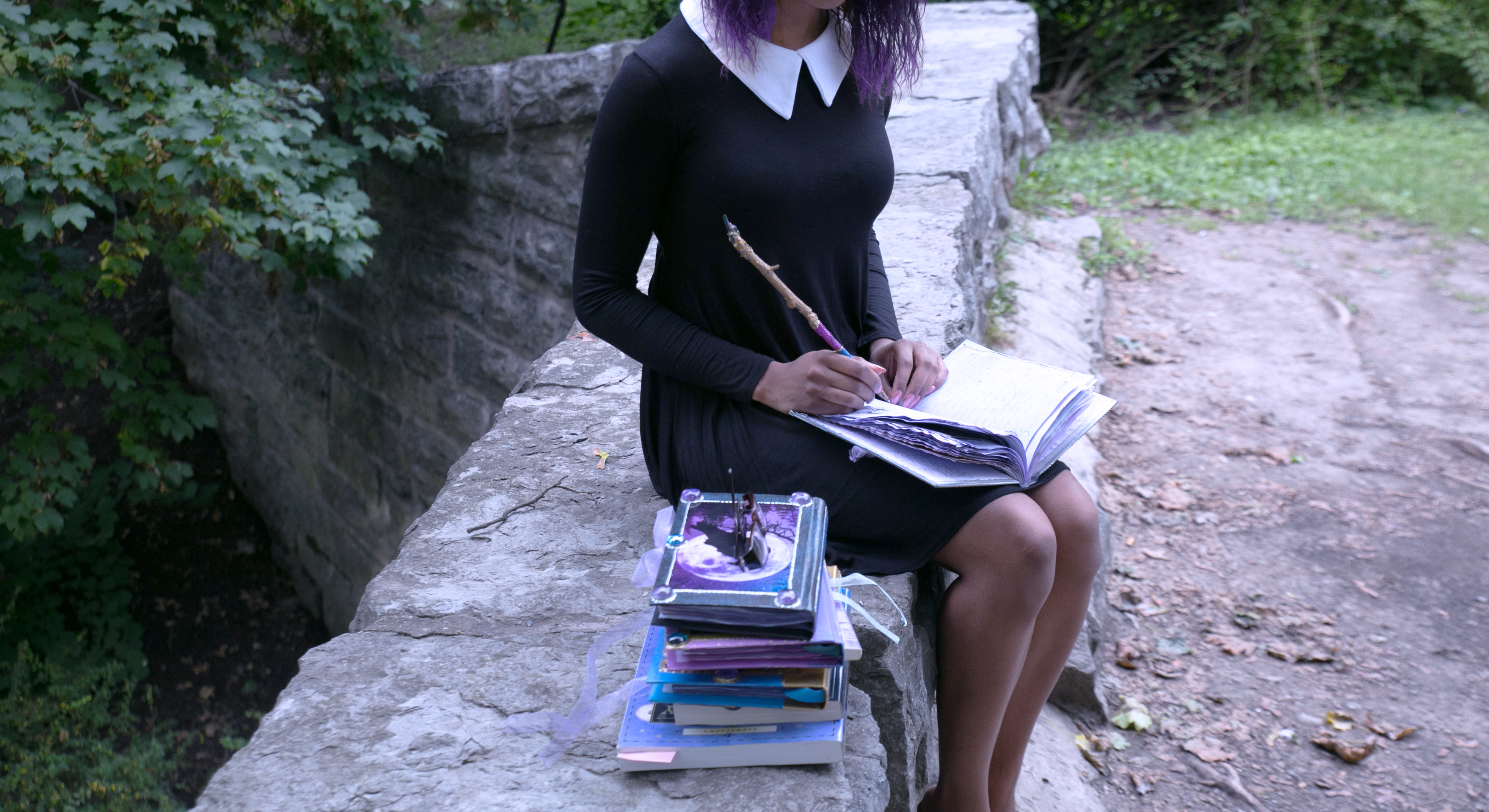 *
You want to "get witchy with it" without necessarily being obligated to be big into the concept of personified deity (working with gods, goddesses, angels and/or spirits in your practice).
*
You feel like "adulting" has sucked a lot of the fun out of life lately, and you want to give yourself permission to not only let your Inner Child play more, but also discover how your playful side can help steer your life in a better direction.
*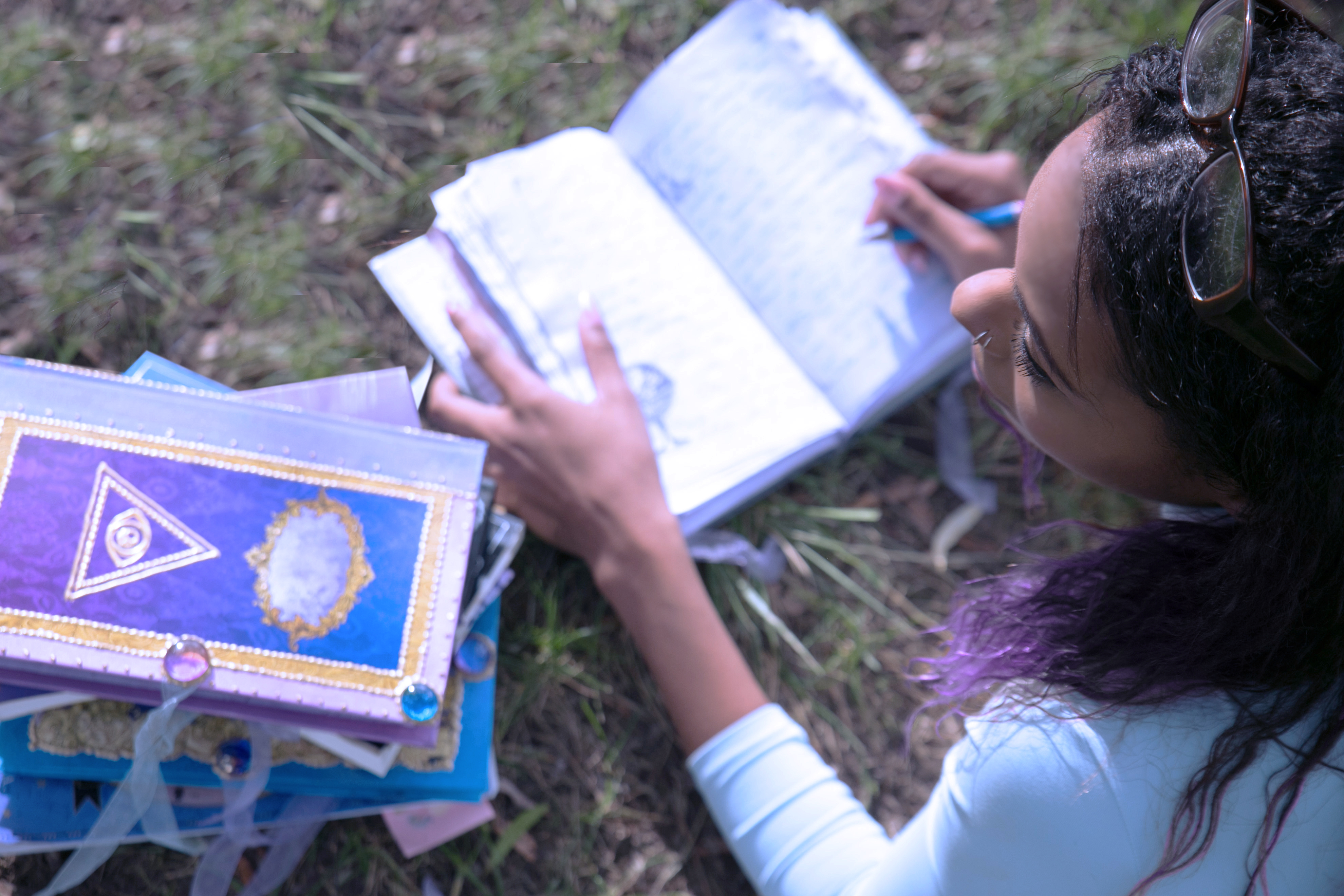 *
You're desiring to experience a sense of unity and oneness with all human life. (In this journey, you can explore some of the transpersonal aspects of what it means to be human, which transcend "race," color, religious upbringing, or country of origin).
You know you're meant to be a magickal person, and want to live a truly more magickal life, but aren't quite sure where your magickal gifts lie, or how to effectively apply them to your muggle-ass problems LOL!
*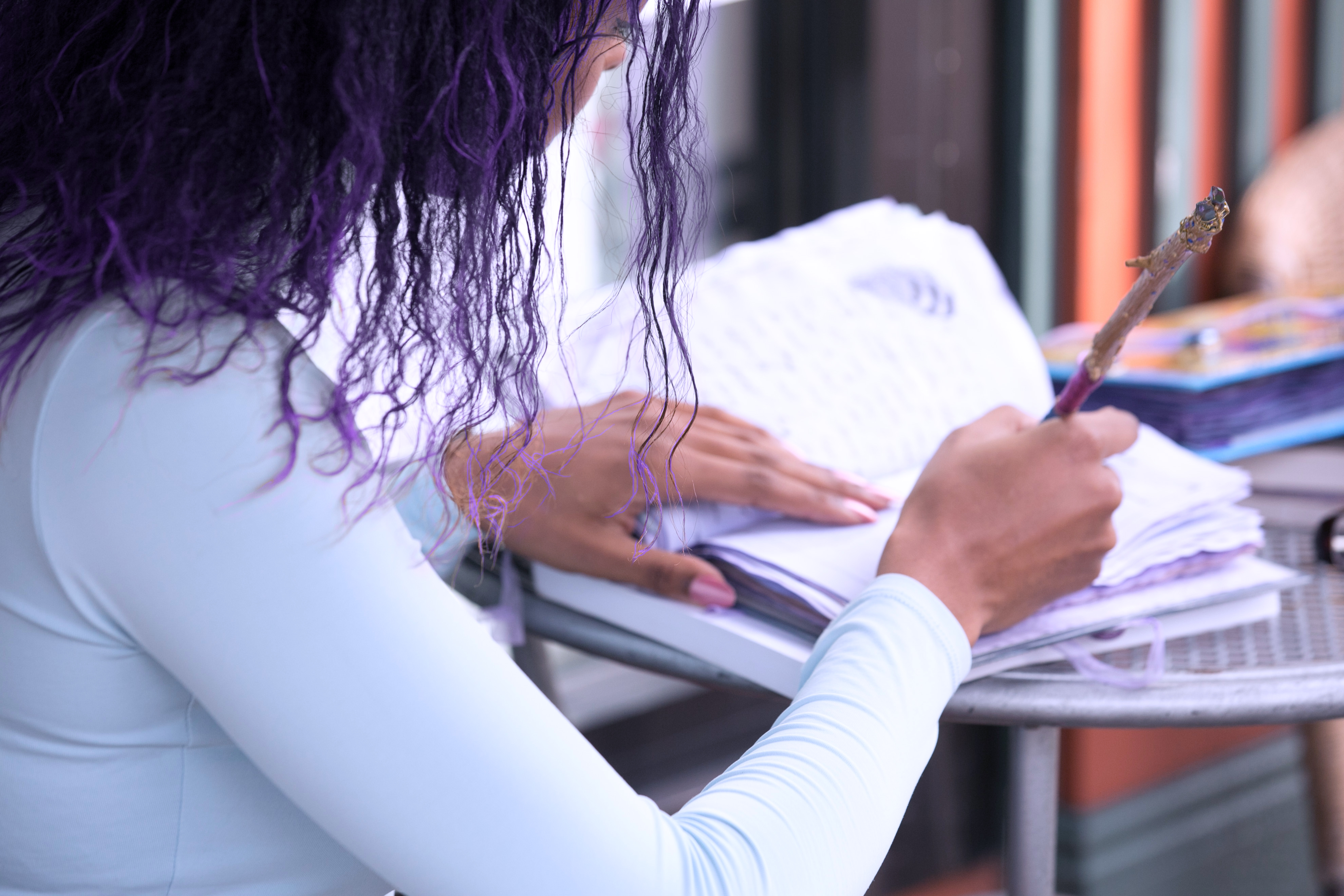 *
You want to stop expending so much of your precious energy running fearfully away from your troubles that you barely have any inspiration or motivation left for running excitedly TOWARD your desires.
*
You want to be able to see the magick, meaning, and potential within any and every challenge you may be presented with, including the seemingly insurmountable problems facing the world today.
*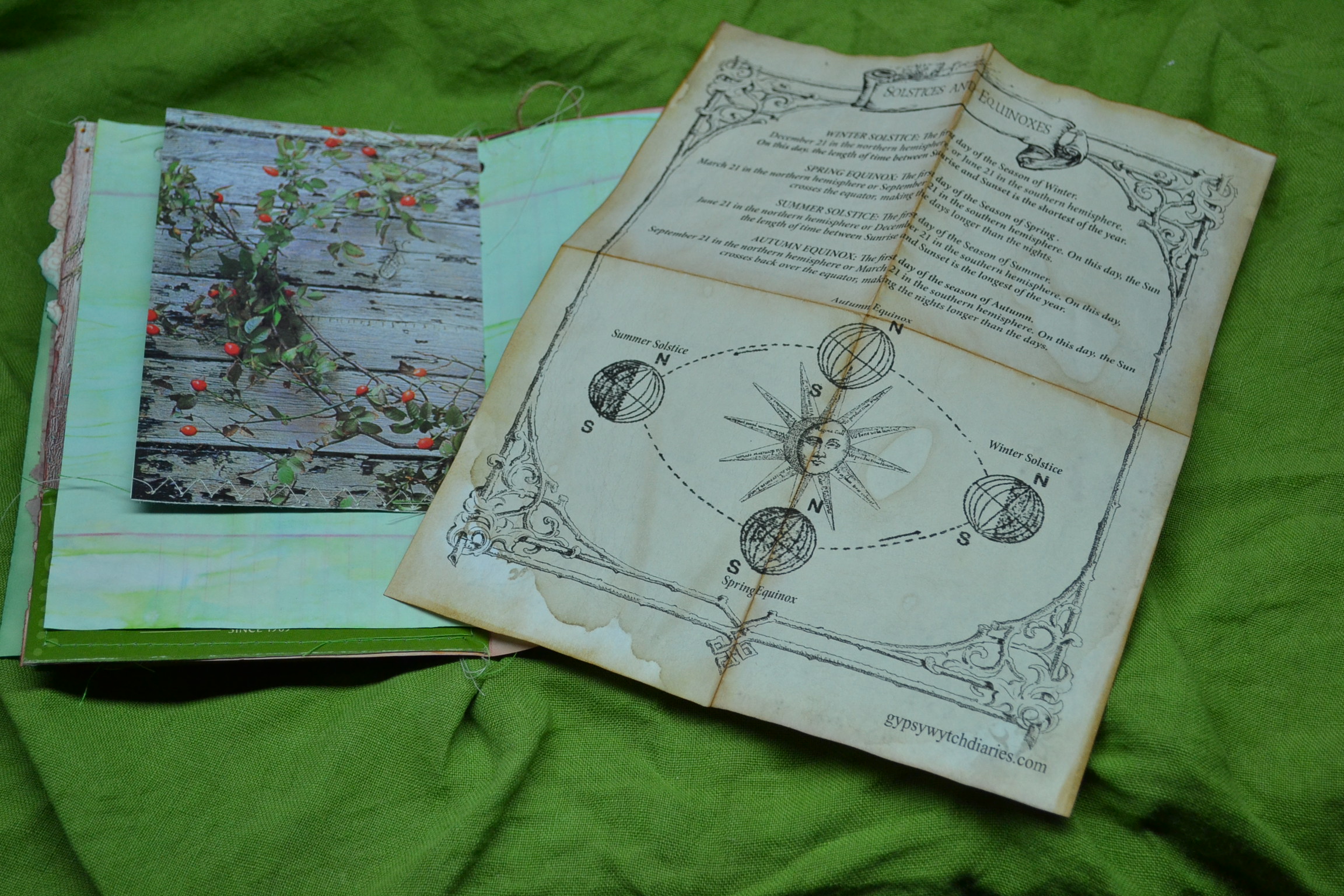 *
You want to love and trust yourself more, and build a deep sense of confidence and inner security... as well as the courage to truly be yourself.
*
You're ready to harness your power to write your own story.
*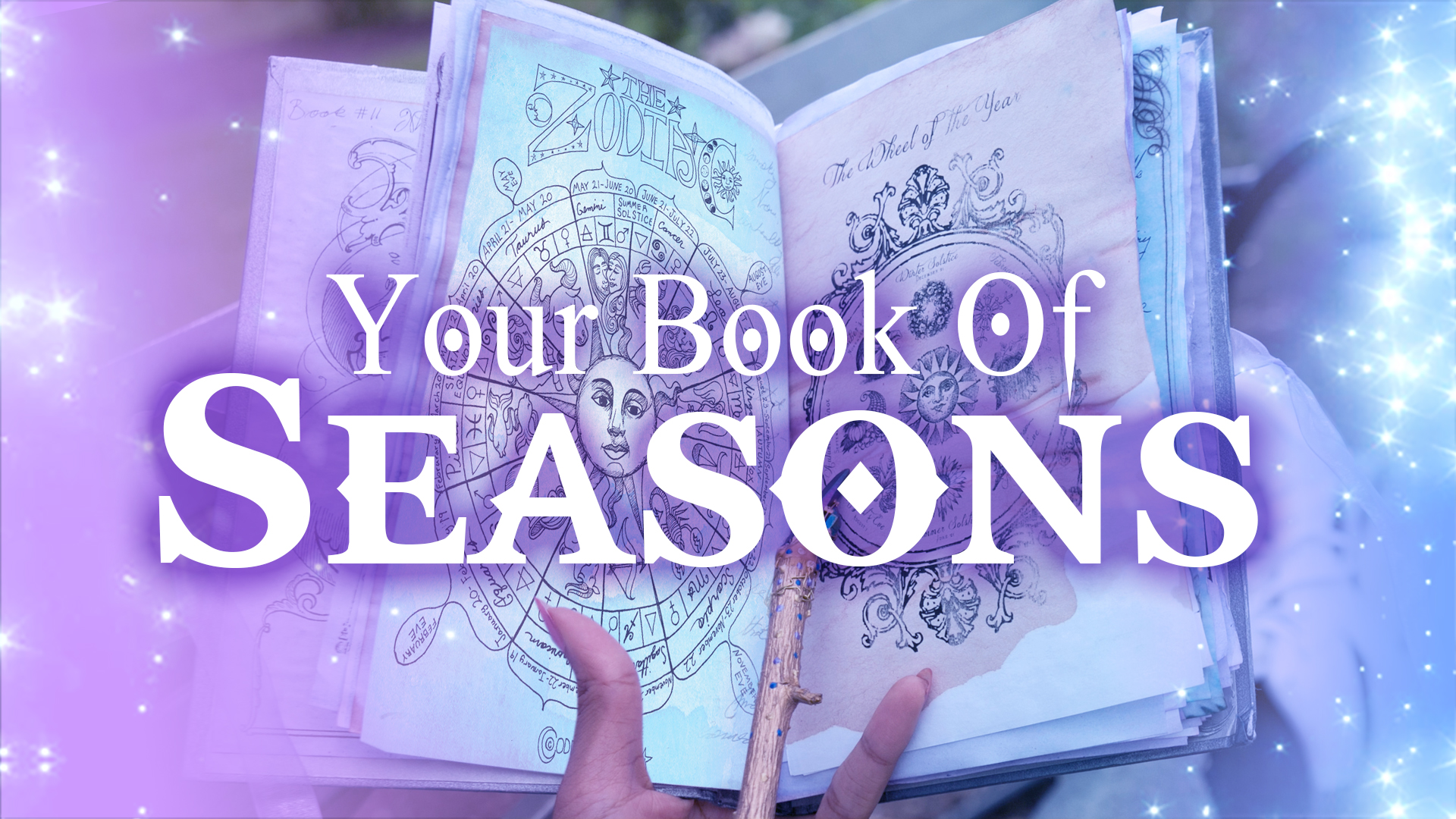 *
In the past, the content in this course was sold at $666 WITHOUT the printable grimoire page sets and journal craft tutorial videos, and people have gotten incredible results! Because I'm so excited to share this magick with as many people as possible in these intense times we're living in, I've added in the fun journaling content and reduced the overall price by $444!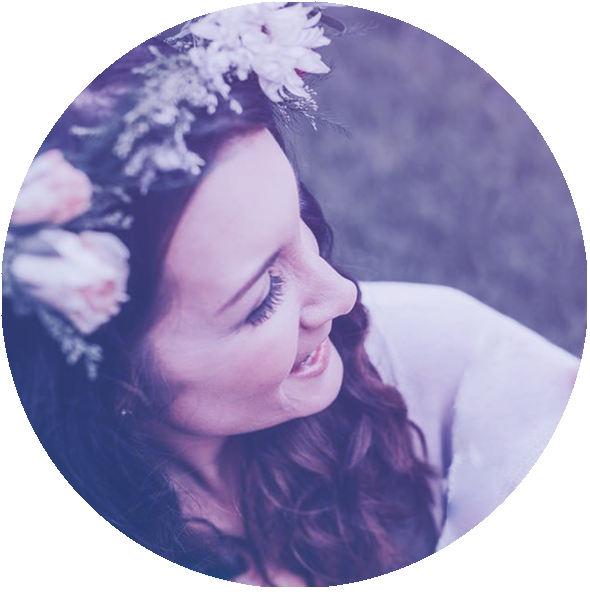 I have been connected to Afura for several years now and consider her wisdom and guidance an instrumental part of my spiritual and personal growth.

It was a key part of my decision to leave a codependent relationship and step into my own power. My trust in her prompted me to sign up for her program. I have connected with kindred spirits and begun a journey to self-fulfillment. My passions would have stayed shelved and dusty for much longer if I didn't have the support and prompts from Afura to believe in and go after my goals. She is truly a magical person. I love her "keep it real" attitude and her suggestions that allow me to bring Magick into my every day life.
-Paradie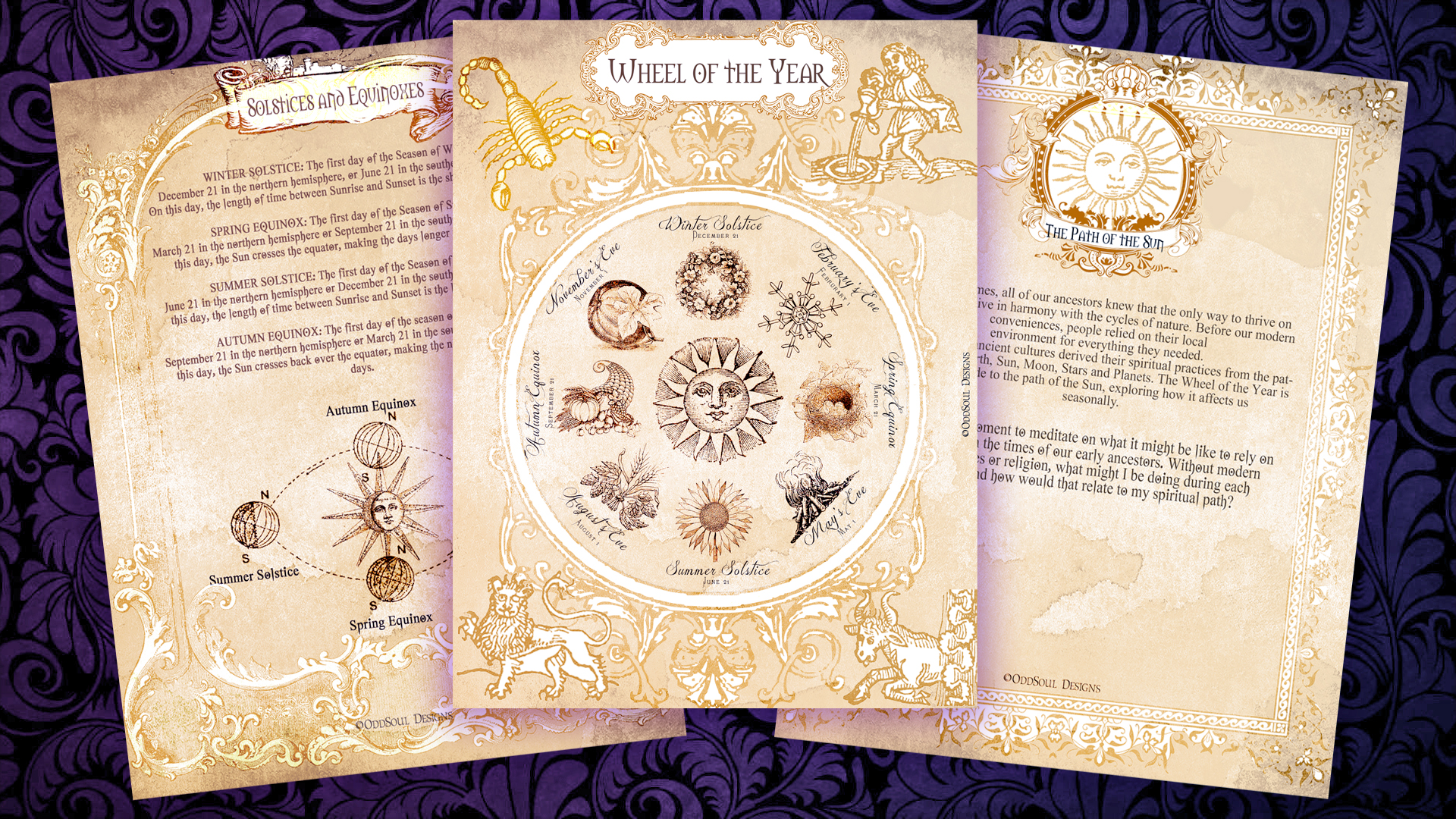 Here's what this course includes:
9 Grimoire Chapters to Re-Write Your Story and Step Into Your Power.
I've designed about 50 gorgeous journal prompt pages to be your step by step guide to identifying your biggest desires, discovering your soul's purpose for the year, and transforming your biggest perceived weaknesses in to your greatest superpowers one season at a time.
I've designed these journal prompt workbooks to easily be printed out to create your very own enchanting year and a day grimoire diary!
That's about 80 powerful journaling prompts spread sustainably over the eight seasons of the year on beautifully designed grimoire pages that will help you to tap into your intuitive guidance and take inspired action as the seasonal energy inspires your most ideal path forward.
You get lifetime access to four different grimoire templates so you can either print in full color or in black and white, and in either 8.5"x11" sheets to fit into a 3-ring binder, or 5.5"x8.5" layouts to sew into a bound book.
The color version is an "instant" option for a gorgeous looking grimoire, and the black and white option allows you to save on ink and have fun decorating the pages yourself.
The program also includes video tutorials on how to assemble and decorate your grimoire in a variety of different fun and beautiful ways that I've picked up in my many years of running a witchy grimoire shop, including how to make your seasonal grimoire into a "junk journal" book of shadows.
Using your printable journal, you will learn how your personal development is perfectly aided by the natural rhythms of the Universe, and will be empowered to make confident decisions which embody your Ideal Self so you're always making the most aligned life choices... effortlessly!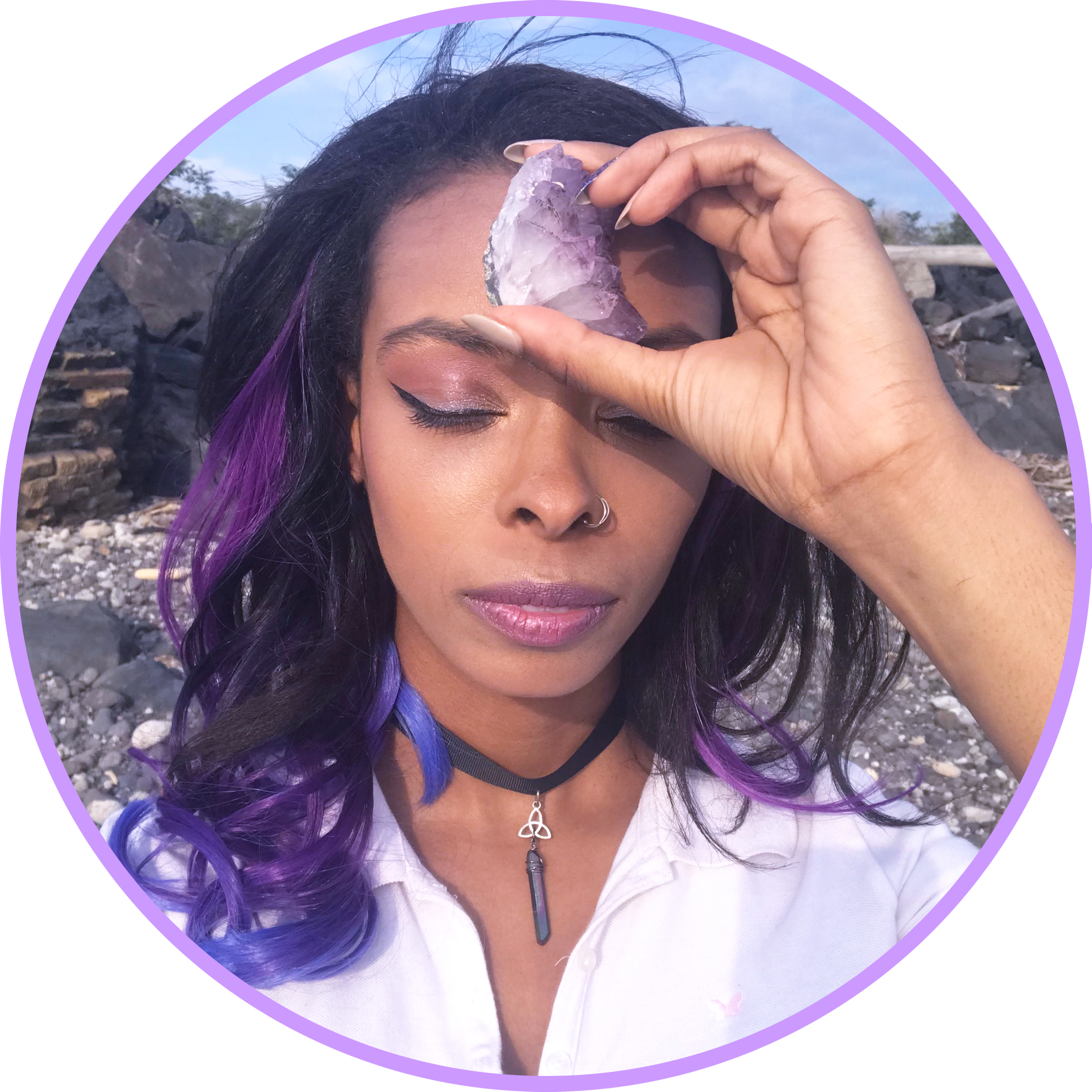 Guided Meditations
To know thyself and manifest your highest vision for your life, it is crucial that you program your energy to always be vibrating at your highest possible frequency, and to seek answers from within yourself.
I've created a library of guided meditations to take the guess work out of your seasonal rituals, so you can hardwire your brain to always be in alignment with your intuitive guidance system.
Guided meditations are included for the each of the eight seasonal energies. I will also walk you through my Time Travel rituals, where you will astral travel to visit with your Inner Child as well as your Ideal Future Self and establish a spirit-guide-like relationship with each of them to guide you through your journey.
Private Facebook Group To Connect With Fellow Witches
Time to stop going it alone and meet your spiritual BFFs! This group is your place to bond with other like-minded souls and get feedback from me on any questions or insights that may come up for you along your journey.
We'll use this private group to tell our stories, share our ideas, and hold one another accountable for accomplishing our goals! This is also a great place to share and discuss magick and self-development topics, articles, videos, and books that we happen upon along the way.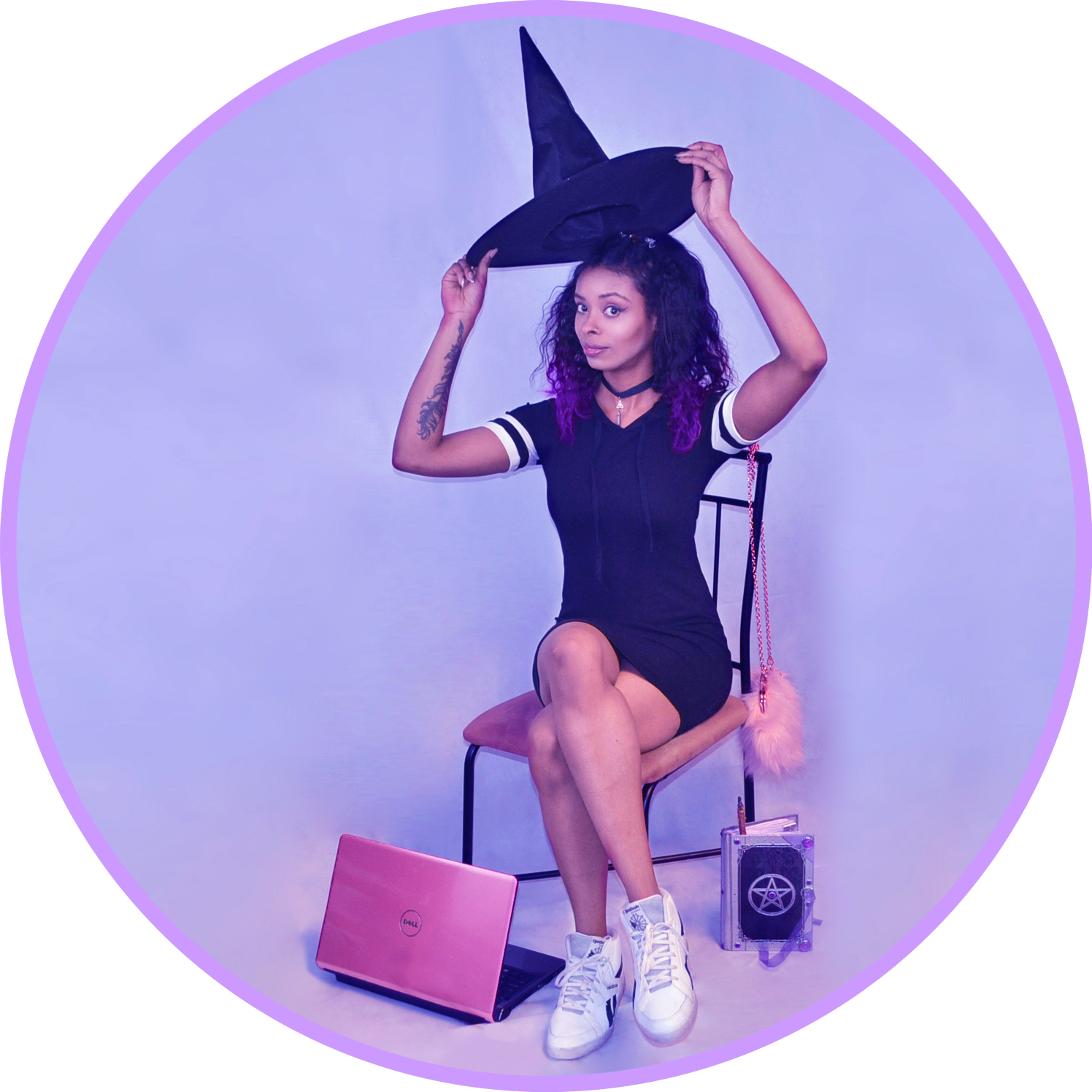 Customizable Manifesting Advice For Each Of The 8 Seasons
The course will still include over six years worth of wheel of the year magick, knowledge and wisdom in the form of over twenty lesson videos, twenty audio lectures, twenty workbooks and eight guided meditations, all designed to help you understand how to sync your life up with the seasonal power days so you can relax into your truth while also receiving your manifestations in divine timing.
Some of these lessons are designed to give you an academic understanding of the themes, history and traditions of the wheel of the year, and others are more hands-on workshops on how to use the plant, tend, harvest cycle to manifest anything you desire.
*This is all free BONUS content left over from my time as a manifestation coach. If this all sounds overwhelming to you, please know that these lessons are OPTIONAL. The the main objective of this course is centered around just 3-5 fun journal prompts per 8th of the year. The additional lessons are available for you to dive into at your own pace, or not necessary at all.
The course starts as soon as you sign up, and you get instant lifetime access!
You get lifetime access to all of this content on a user-friendly online interface that guides you effortlessly through the process… Including the ability to download the print templates to reuse for years to come.
All of that is exciting enough… at least to me! But I'm also inviting you to receive even more for free! As I'm diving deep into this seasonal journey again in my own practice, I've decided to create brand new journal prompts for each season on exciting new page design layouts to be released in my shop each season in 2021…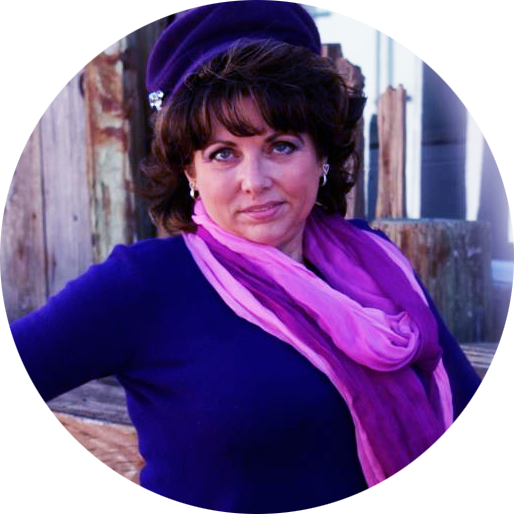 I've been working with Afura for years now and she has helped me so much!

Last year, my husband and I discovered suddenly that we had to move across the country. I had really delved into this program, so I stayed grounded during this time of great upheaval. I believe I stayed steadfast and firm through the storm of emotions due to the deep inner work Afura had led me through. I was lamenting about not being able to find a new house, and Afura asked me "have you tried manifesting one?" I guess I forgot we magical people have something extra. I cast a powerful magical spell, and we found the sweetest little house! I owe a big thank you to Afura for reminding me to use my magical self to manifest the prefect living space. Afura really helped me when I doubted it would happen; keep the faith in the "Tower Times" and trust your higher self.
-Judy
What will your life look like after Living With The Sun, you ask?
You will get out of it what you put into it!
This program has the power to completely change your life, IF you fully implement each of the lessons and put your heart and soul into the practices! I'm giving you lifetime access, because this process gets you continued results each time you go through it! I redo this magick every single year as my dreams get clearer and my power grows stronger!
Here's what's possible for you when you put your whole ass into it (because you should never half-ass anything ;)
You will have a deep, genuine and confident connection to your Inner Guidance System - No more feeling lost, or like you don't know who you are.
You'll be making sharp, aligned decisions, and feeling fully empowered to choose what is TRULY right for you and your soul's journey! - Say goodbye to analysis paralysis!
You'll be fully equipped with all the tools, practices and insights you need to rise above old blockages - No more running on old BS (belief systems) that no longer serve you at this evolved phase of your journey.
You'll have the conviction to do what makes your soul sing, rather than taking too much stock in other people's unsolicited opinions - your Higher Self will be running the show!
You'll find your footing along your Highest Path, and will begin to experience miracles, synchronisities and opportunities that put you in direct alignment with what you incarnated on Earth to do! - You'll be leading by example and making an impact by inspiring others to do their inner work to shine bright like a diamond!
This Program Is Not For You If...
You're not willing to be in an open minded place, mentally or spiritually... or you aren't open to change in your life or perspective shifts.
You're very superstitious, or are not willing to explore outside of the dogma of Wicca or traditional witchcraft teachings.
You have no hope left at all for humanity, or don't see yourself being willing or able to be at peace until outside circumstances change.
You're in a pattern of taking tons of courses at once and are unwilling or unable to slow down a little to allow this experience to truly benefit you.(This process isn't necessarily time consuming, but it it does require you to at least carve out a couple hours of self-care and self-reflection time every month and a half or so).
You're extremely attached to super specific projected outcomes in your manifesting journey, and are not open to taking a more relaxed, open-minded approach to manifesting your desired feelings.
You're really anxious to manifest specific things on a specific timeline, and are not open to trusting in Divine Timing.
You're only open to having a "spiritual awakening" if it comes with no challenges, has a predictable path to "success," and doesn't urge you to grow outside of your current perspective or comfort zone.
You want an exact task-oriented formula for success, a "miracle pill" to heal your depression, or are expecting a coach, mentor or teacher to get the results for you, or hold your hand through the process in live communication format.
You're expecting the course Facebook Group to help connect you with like-minded friends without you having to take the initiative to engage and reach out to fellow members.
You're expecting to be coached, or are only interested in programs that include live calls.
You don't enjoy journaling, or are not willing to create the time and space for it for a few hours each season. (If you have a hard time writing by hand, you can upload the worksheets into an app like PDFescape.com and type into them before printing them out).
You don't believe that your own intuition has the ability to steer you towards what's truly best for you, and are afraid to trust yourself.
You think self-care time that doesn't always yield instant, measurable results toward your goals, or toward "fixing" the world, is a waste of time.
You can't see how the wheel of the year could be relevant without focusing primarily on the Celtic gods and traditions.
You're expecting any kind of supernatural results.
You're in a huge rush to make your New Year's resolutions shape up instantly, or in the exact way you've planned.
You live Down Under and are unwilling to take it upon yourself to reapply the wisdom I've shared from working with the wheel of the year from a Northern Hemisphere perspective to your own Southern Hemisphere experience in your own intuitive way.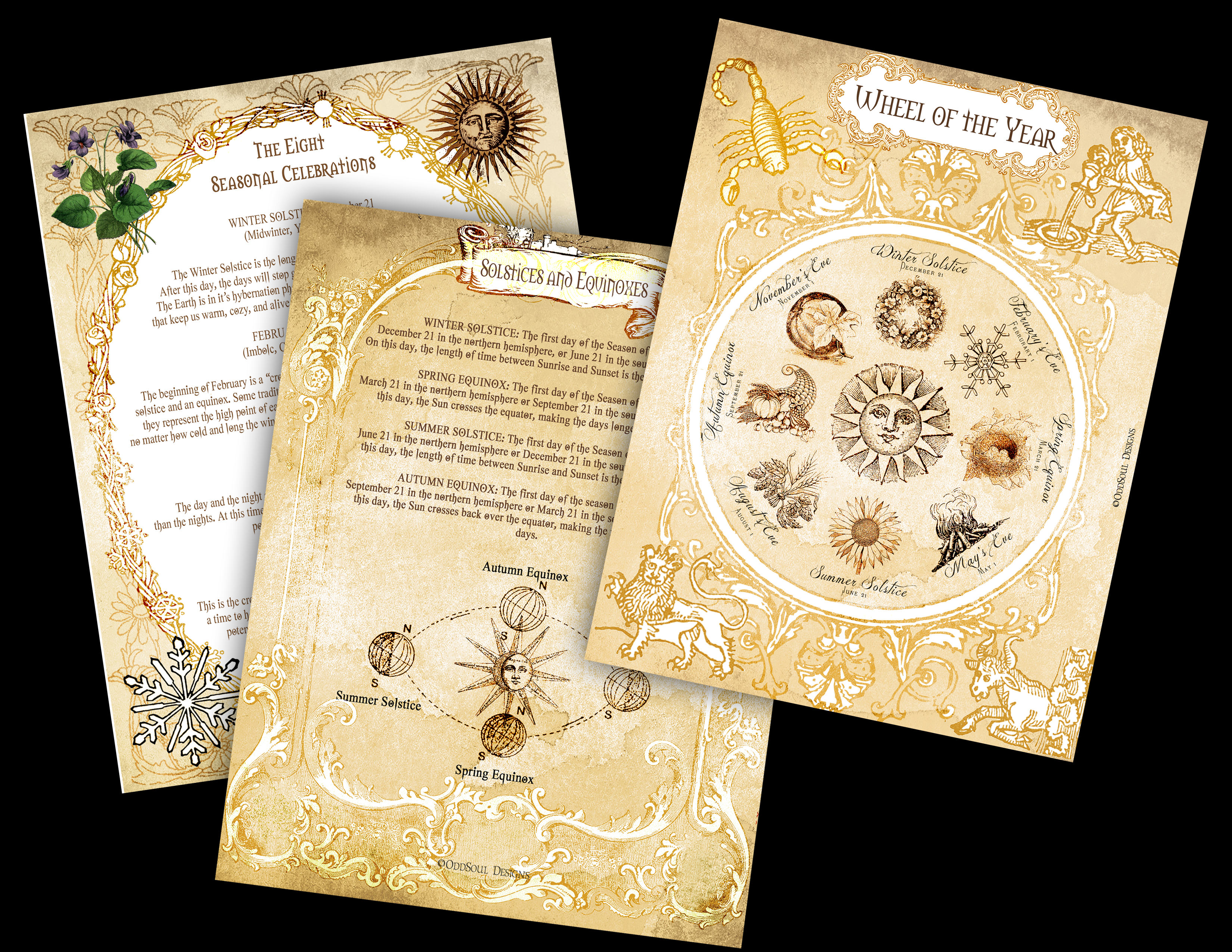 Lets team up with the laws of the Universe to manifest your most magickal life this year!
The transformation starts the moment you say "yes" to your dreams... because why would you put off stepping into the life that's truly meant for you for even just another day?
Lets make some magick!
Your Instructor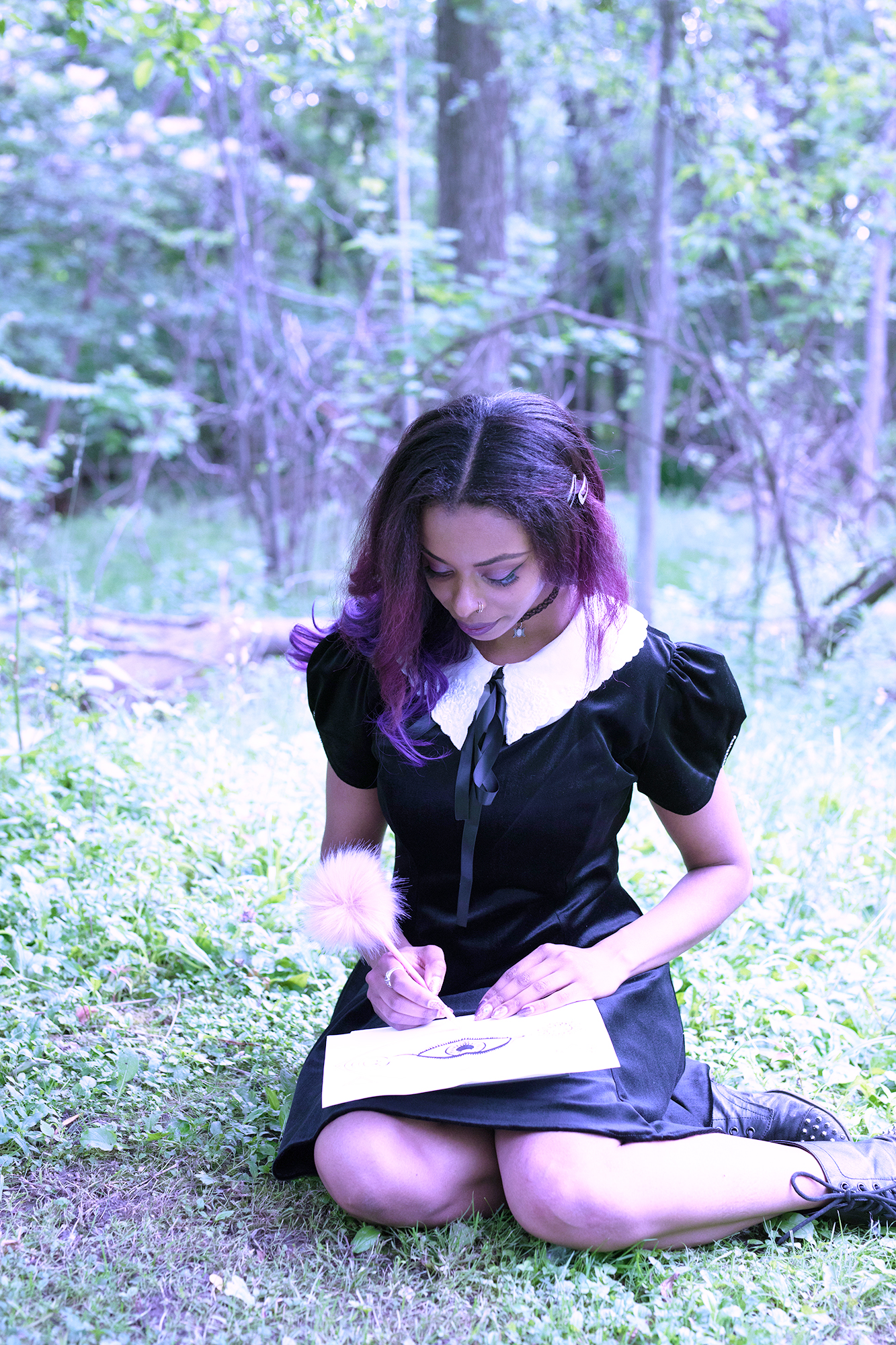 Greetings magickal mavens!
I'm Afura Nefertiti Fareed, the founder of Alchemy Of Affluence Academy, and The Writing Witch Shop. I'm guiding spirited starlets like you to use your intuitive gifts along with magickal thinking to manifest your most enchanted life through journaling along with the seasons and elements of the Universe.
I believe that being a powerful Witch is about having the power to write (and re-write) your own story, and your "happily ever after" is not a pipe dream, but a premonition of the life you're meant to live when you step into your magick!
Frequently Asked Questions
When does the course start and finish?
The course starts now and never ends! It is a completely self-paced online course - you decide when you start and when you finish.
How long do I have access to the course?
How does lifetime access sound? After enrolling, you have unlimited access to this course for as long as you like - across any and all devices you own.
What exact results will I get?
I can't promise you any EXACT results! Magick is a journey of learning to trust your own intuition and manifest what's truly best for you by co-creating with the Universe. Often times, what we end up getting out of a Year And A Day journey is something different and even MORE fulfilling than what we may have hoped to experience at the beginning. Alchemy Of Affluence Academy contains some of my most powerful content, and refunds are not offered, so please only join this course if you trust that you will receive whatever your Higher Self wants you to get out of it.