Living By The Sun
Harnessing The Wisdom Of The Seasons To Align With Your Soul's Highest Purpose and Deepest Desires
Watch Promo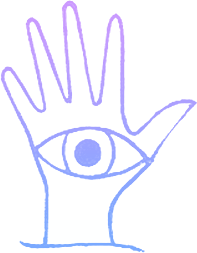 A year and a day program for you to put your magick to the test and learn to trust your intuition FULLY.

Get ready to finally combine your spiritual path with your real life intentions! The key to manifesting your dream lifestyle is first IDENTIFYING your core desired feelings, and then syncing up your dream life vision with the wisdom of the 8 seasonal checkpoints on the Wheel of the Year.
I will give you all the tools you need to do that in a way that suits your fluctuating energetic needs as the year progresses.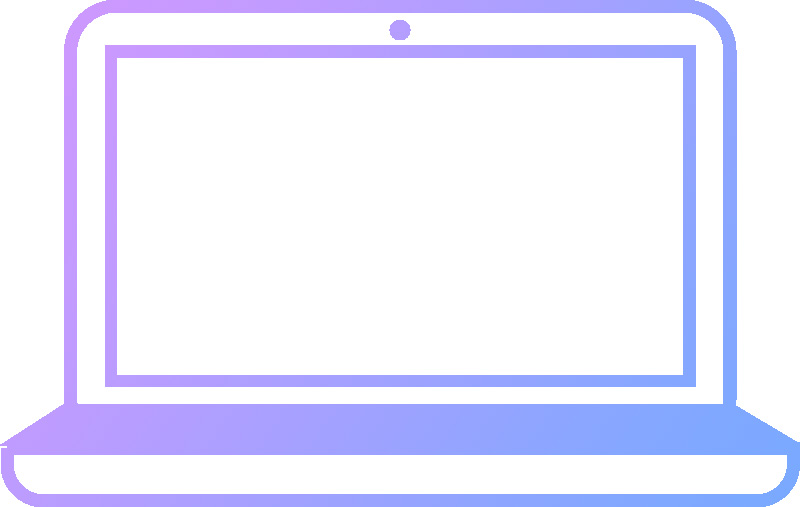 9 Training Modules to Re-Write Your Story and Step Into Your Power.
Your step by step guide to identifying your biggest desires, discovering your soul's purpose at this phase of your life, and transforming your biggest perceived weaknesses in to your greatest superpowers over the course of one year.
Using these tools, you will learn how your personal development is perfectly aided by the natural rhythms of the Universe, and will be empowered to make confident decisions which embody your ideal self so you're always making the most advantageous choices... effortlessly!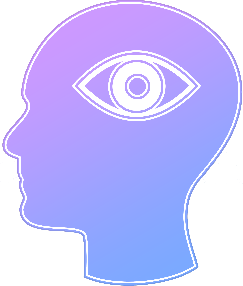 Guided Meditations
To know thyself and manifest your highest vision for your life, it is crucial that you program your energy to always be vibrating at your highest possible frequency, and to seek answers from within yourself. I've created a library of guided meditations to take the guess work out of your daily ritual, so you can begin and end every day matching your vibe to your Ideal Future Self! Guided meditations are included for the seasonal energies. I will also walk you through my signature Time Travel ritual, where you will astral travel to visit with your Inner Child as well as your Ideal Future Self and establish a spirit-guide relationship with each of them to guide you through your journey.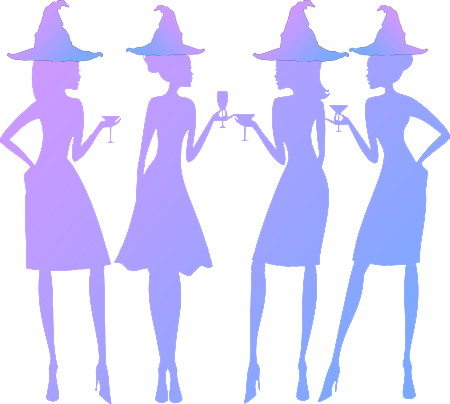 Private Facebook Group To Meet Your Tribe
Time to stop going it alone and meet your spiritual BFFs! This group is your place to bond with other like-minded souls and get individual feedback from me on any questions or insights that may come up for you along your journey.
We'll use this private group to tell our stories, share our ideas, and hold one another accountable for accomplishing our goals! This is also a great place to share and discuss magick and self-development topics, articles, videos, and books that we happen upon along the way.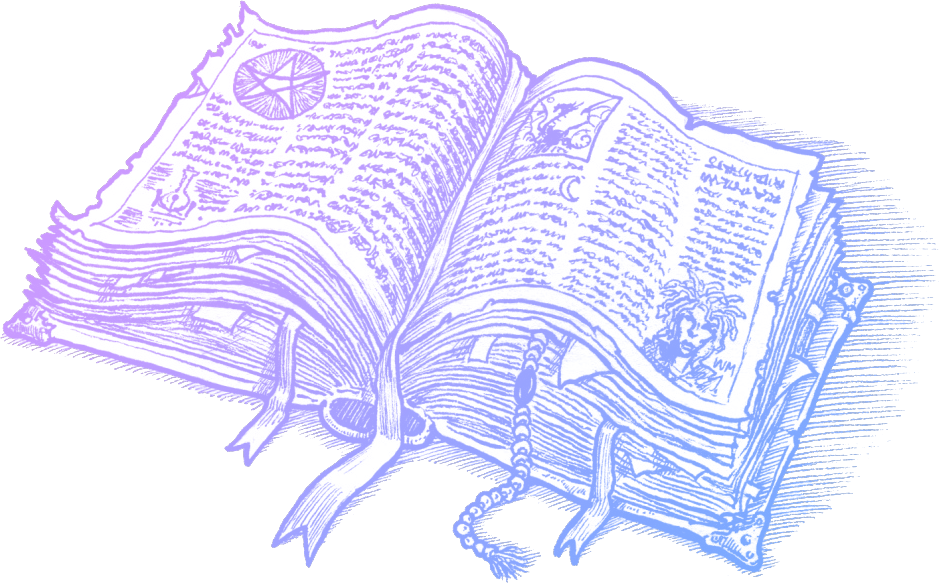 Workbooks To Channel Your Epiphanies
You will receive interactive PDF workbooks to help you solidify the wisdom of manifesting with the Sun and Earth energies as we move through this process. Each one is specially designed to walk you through the manifestation process of any core desired feeling you have.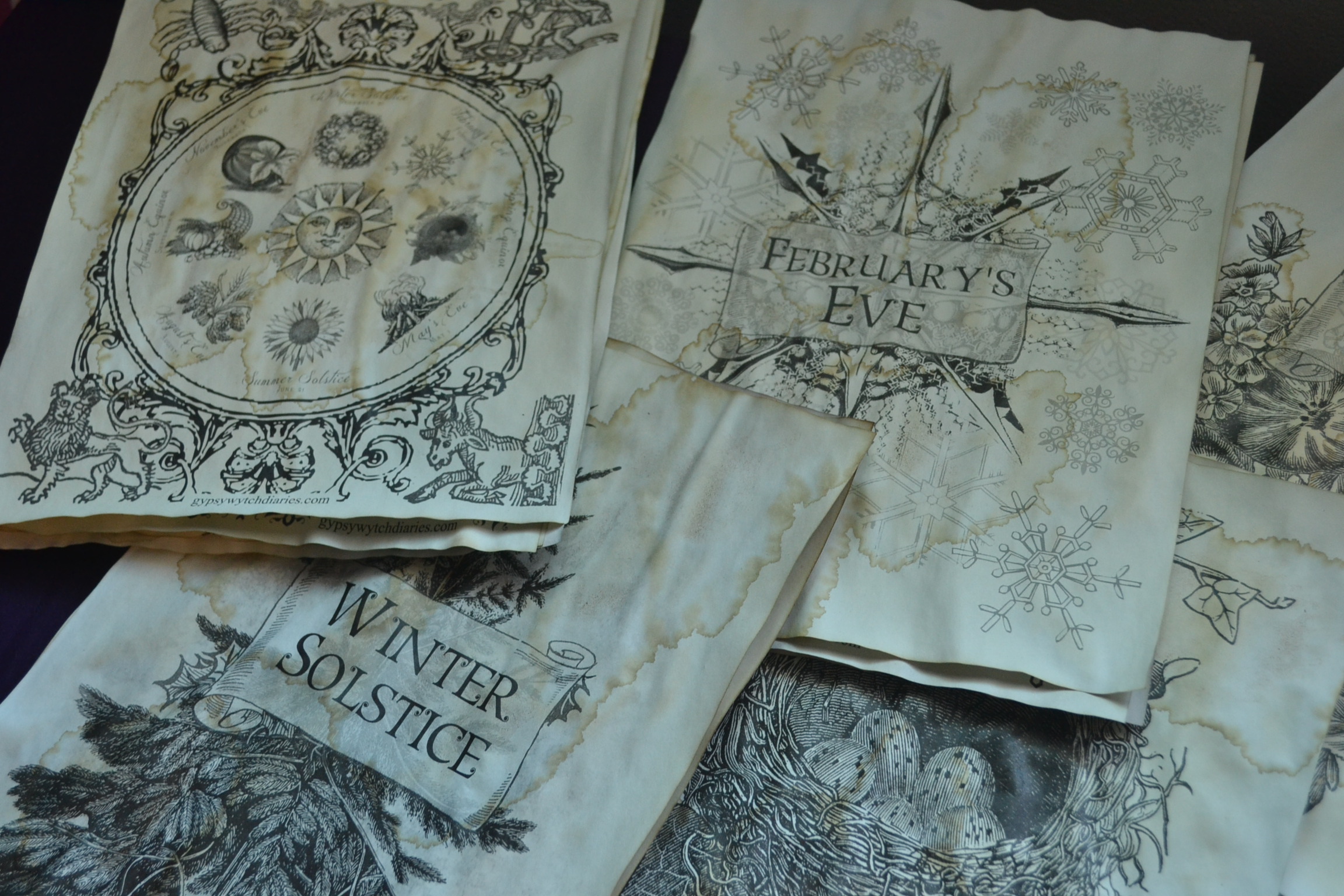 And you can copy and use them again and again as you evolve in years to come! Type your thoughts right into the files, or print them out to scribble down your breakthroughs the old fashioned way! You're getting my collection of digital workbooks as well as my beautiful wheel of the year grimoire kit, so you can build your very own witchy book!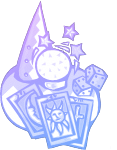 Custom Manifesting Ritual For Each Of The 8 Seasons
I'll help you customize your magickal practice to help you overcome any specific blocks you're working through. This is where the magick happens for you in real time!
I'm teaching you everything you need to know about the seasonal energies to plant, tend, harvest and release old baggage as you go along! I've crafted spells and rituals that you can do yourself to shift your brain into manifesting mode... and then take the inspired actions to create real results!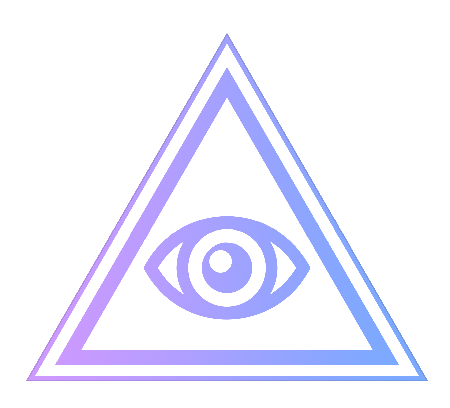 Educational Videos to tap into the Universal Laws and the Collective Consciousness
This witchcraft course is not like others you may have heard about. Rather than giving you information overload, or an "armchair" knowledge of esoteric concepts, it teaches you hands on how to use my Goal Harvesting manifestation formula to create real, lasting, groundbreaking fulfillment in your life.
I've created a series of fun, easily digestible training videos to establish your knowledge of the seasonal energies and how to use them for manifesting your core desired feelings...
And just for fun, I've also created some "armchair" video lectures to spark some inspiration from witchcraft history, mythology and traditions throughout the ages, because, hey, why not?
As soon as you embark on this journey, and start doing the short daily rituals, you'll begin manifesting your dream lifestyle in the present!
The course starts as soon as you sign up, and you get instant lifetime access!
You deserve to stop trying to swim upstream and start paddling with the current of life.
What will your life look like after Living With The Sun, you ask?
You will get out of it what you put into it!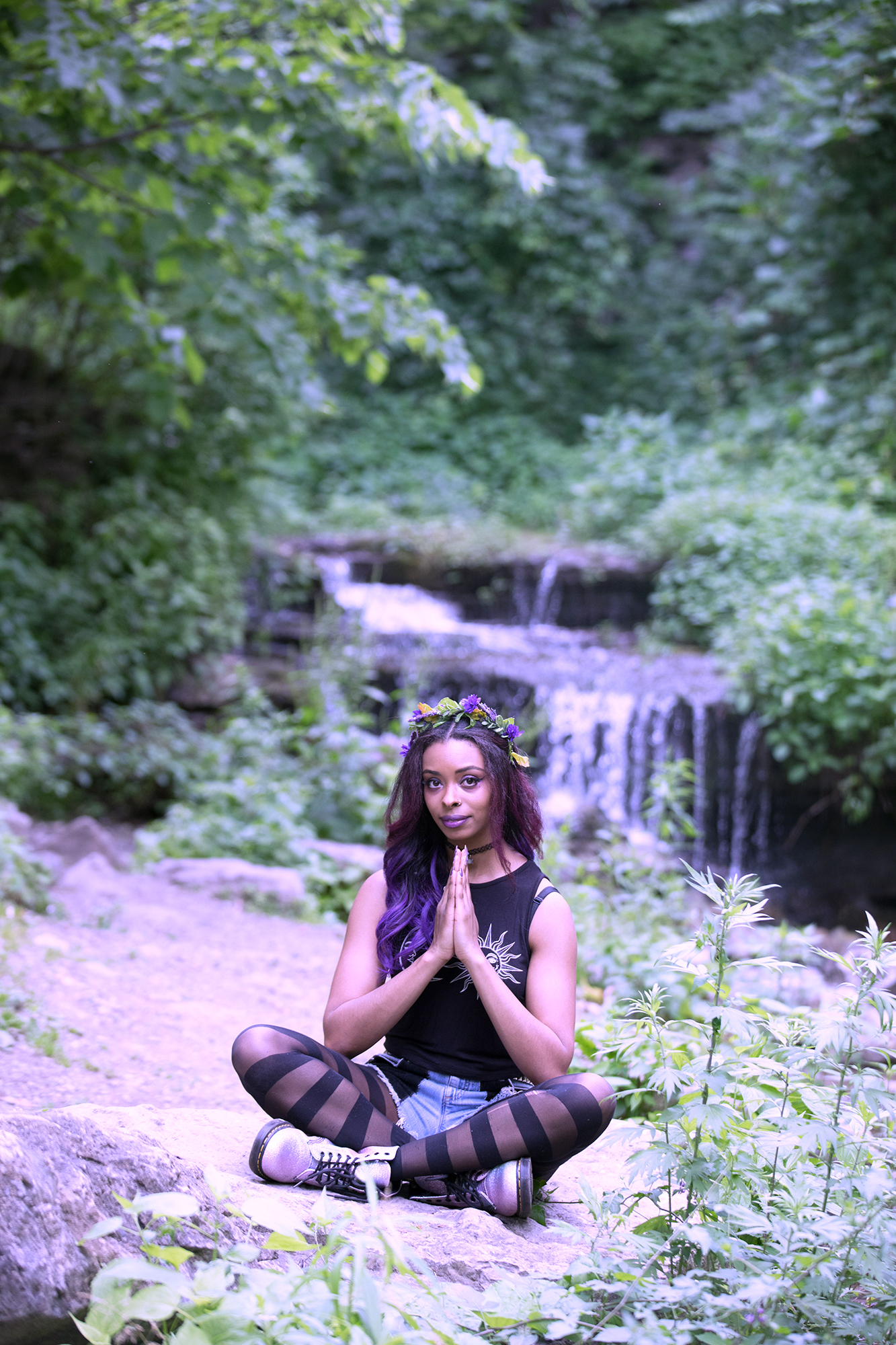 This program has the power to completely change your life, IF you fully implement each of the lessons and put your heart and soul into the practices! I'm giving you lifetime access, because this process gets you bigger and bigger results each time you go through it! I redo this magick every single year as my dreams get bigger and my power grows stronger!
Here's what's possible for you when you put your whole ass into it (because you should never half-ass anything ;)
You will have a deep, genuine and confident connection to your Inner Guidance System - No more feeling lost, or like you don't know who you are.
You'll be making sharp, aligned decisions, and feeling fully empowered to choose what is TRULY right for you and your soul's journey! - Say goodbye to analysis paralysis!
You'll be fully equipped with all the tools, practices and insights you need to rise above old blockages - No more running on old BS (belief systems) that no longer serve you at this evolved phase of your journey.
You'll have the conviction to do what makes your soul sing, rather than taking too much stock in other people's unsolicited opinions - your Higher Self will be running the show!
You'll find your footing along your Highest Path, and will begin to experience miracles, synchronisities and opportunities that put you in direct alignment with what you incarnated on Earth to do! - You'll be leading by example and making an impact by inspiring others to do their inner work to shine bright like a diamond!

Well, fine! Don't take my word for it… Here's what my students are saying: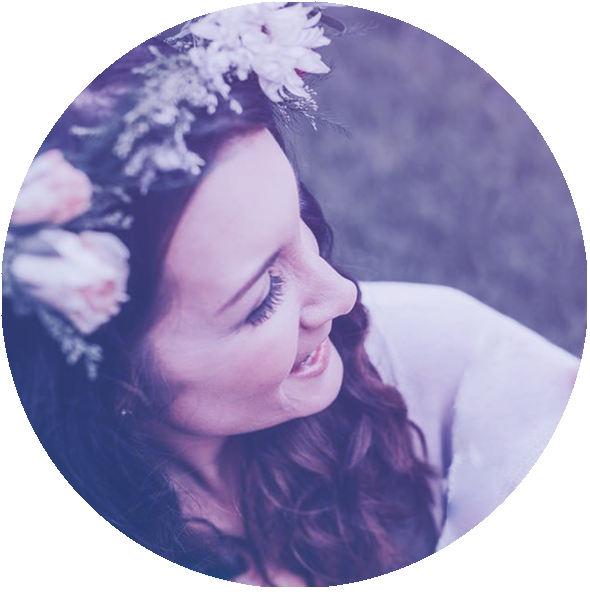 I have been connected to Afura for several years now and consider her wisdom and guidance an instrumental part of my spiritual and personal growth.

It was a key part of my decision to leave a codependent relationship and step into my own power. My trust in her prompted me to sign up for her program. I have connected with kindred spirits and begun a journey to self-fulfillment. My passions would have stayed shelved and dusty for much longer if I didn't have the support and prompts from Afura to believe in and go after my goals. She is truly a magical person. I love her "keep it real" attitude and her suggestions that allow me to bring Magick into my every day life.
-Paradie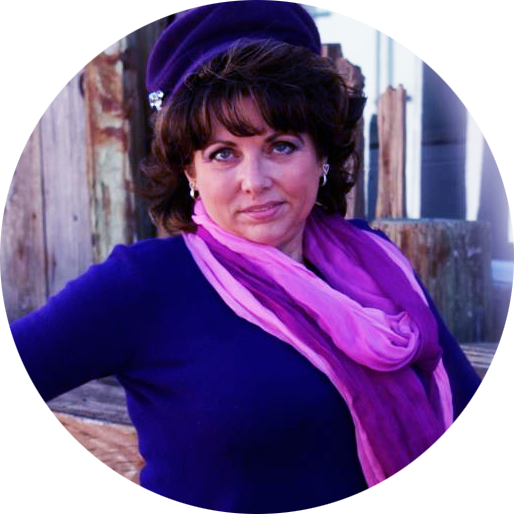 I've been working with Afura for years now and she has helped me so much!

Last year, my husband and I discovered suddenly that we had to move across the country. I had really delved into this program, so I stayed grounded during this time of great upheaval. I believe I stayed steadfast and firm through the storm of emotions due to the deep inner work Afura had led me through. I was lamenting about not being able to find a new house, and Afura asked me "have you tried manifesting one?" I guess I forgot we magical people have something extra. I cast a powerful magical spell, and we found the sweetest little house! I owe a big thank you to Afura for reminding me to use my magical self to manifest the prefect living space. Afura really helped me when I doubted it would happen; keep the faith in the "Tower Times" and trust your higher self.
-Judy
Lets team up with the laws of the Universe to manifest your most magickal life this year!
The transformation starts the moment you say "yes" to your dreams... because why would you put off stepping into the life that's truly meant for you for even just another day?
Lets make some magick!
Your Instructor
Greetings my friend,
I'm Afura Nefertiti Fareed, the founder of Alchemy Of Affluence Academy, and I'm teaching spirited starlets like you how to use your intuitive gifts along with occult wisdom and divination to manifest your most enchanted life through witchcraft and self-mastery, all with a chalice of brut rosé hand!
…Because I believe your fairytale fantasy is not a pipe dream, but a premonition of the life you're meant to have when you step into your magick!
Course Curriculum
Orientation
Available in days
days after you enroll
Winter Solstice (December 21)
Available in days
days after you enroll
February's Eve (February 1)
Available in days
days after you enroll
Frequently Asked Questions
When does the course start and finish?
The course starts now and never ends! It is a completely self-paced online course - you decide when you start and when you finish.
How long do I have access to the course?
How does lifetime access sound? After enrolling, you have unlimited access to this course for as long as you like - across any and all devices you own.
What exact results will I get?
I can't promise you any EXACT results! Magick is a journey of learning to trust your own intuition and manifest what's truly best for you by co-creating with the Universe. Often times, what we end up getting out of a Year And A Day journey is something different and even MORE fulfilling than what we may have hoped to experience at the beginning. Alchemy Of Affluence Academy contains some of my most powerful content, and refunds are not offered, so please only join this course if you trust that you will receive whatever your Higher Self wants you to get out of it.