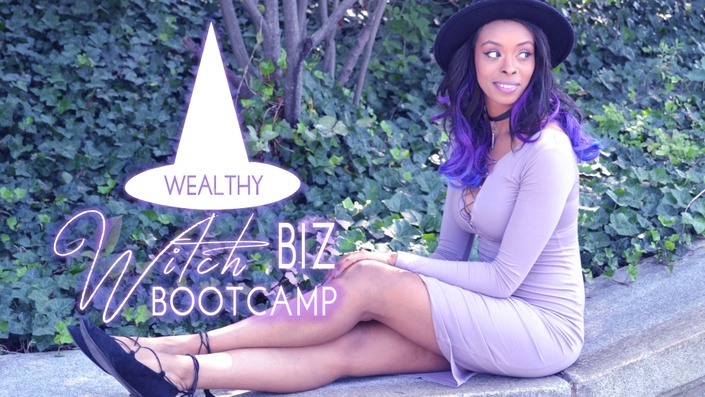 Wealthy Witch Biz Bootcamp
Stop DIYing Your Business And Build An Empire Using Universal Law And Real World Business Strategy!


Having a personal brand or heart-centered business is supposed to be FUN, freeing and in-flow!
Not Frustrating, frugal and forced!
I see you over there… feeling sick and tired of seeing other heart-centered businesses blow up online overnight, and wondering what they've got that you don't got…
Well, it's isn't necessarily that they're hustling like crazy to keep it all going, like you're probably trying to do right now. Sure, you have to be ambitious and determined to succeed at being an entrepreneur, but none of that hard work is going to get you as far as a business model customized to feed your unique energy signature, (and a little real everyday magick)!
If you want to manifest your IDEAL business and freedom-based lifestyle, you have to have a strategy that plays to the strengths of your personal intuitive gifts!
I had to learn this the HARD way. But's make it easy for YOU.
I remember the struggle….
I know what you're going through (because, trust me, I've BEEN there).

You've made up your mind to make your passion project into a career rather than a hobby, but with allllll of the things you have to do in order to run a business, what was once your cherished personal gift is now starting to feel like a chore!
You're scouring the internet for free marketing workshops from business coaches and scrolling through Pinterest looking for manifesting hacks to somehow magically get clients to your creative product or intuitive services page…

But no matter how many cute pics or inspiring quotes you post on Instagram, your clients are few and far between, and the ones you are attracting are not quite what you'd hoped for, and they only purchase from you once before disappearing into cyber space.
Mostly, people are just commenting "love this" on your posts, and never actually going to your site and clicking the "buy" button…
WELL, IMAGINE THIS INSTEAD…
You wake up at whatever time feels best for your natural energy cycle.
You do some journaling or mediating in bed, despite your excitement about the wonderful day you have ahead of you.
After morning yoga, you head to your gorgeous zenned out office space where you have an altar to the Soul of Your Business beside your computer desk.
You light a candle to set the tone for your day and then hop on some video chats with your soul mate clients… Those kindred spirits who know that the value of the amazing work that you do with them is up-leveling their lives in real, measurable ways, and return to you monthly for your life changing support.
The perfectly aligned biz systems you have in place are bringing in clients as you sleep, go out for sushi, drink wine at the beach, make art, do yoga, hike, pet your cat, or whatever!
You're always excited to check your messages and your bank account, because you know you're hard wired to manifest exciting upgrades, creative opportunities, dream clients and cash!
And best of all, you are always in your "zone of genius," so you have tons of extra energy to scale your business with amazing success while getting to explore what makes life feel fun and exciting!
Boss Witch (or aspiring boss witch), I WANT YOU TO KNOW THAT YOUR SOUL ALIGNED BIZ IS BIGGER THAN JUST YOU!
It's even bigger than the clients you're meant to help! You're here to shake sh!t up on a universal scale! #RICHWITCHREVOLUTION
Millennials are reinventing what it means to have a "career" by finding ways to get paid big to be THEMSELVES, and it's crazy exciting that the possibilities are endless!
… But you get there by being in FLOW with your intuition, not driving yourself crazy testing out 1200 different bits and pieces of business strategies that aren't aligned with who you truly are.
Once upon a time I was right where you're at now. I was working my little buns off day and night, trying to "prove" to the world (and to my insecure self) that creative, intuitive people should be allowed to get paid for doing what they love…
But the irony of it all was that I WASN'T doing what I loved. I was struggling to figure out what to do from one minute to the next, because there were so many moving parts to running a solo biz, and I was OVERWHELMED AF.
I learned that trial and error will lead to some progress if you work your ass off night and day, but why do that when there's a faster, easier more FUN way?



One day, I just hit a wall, and decided something had to change in a HUGE way, immediately.

So I did two things:
One: I made a promise to myself that I was going to listen to my highest intuition to the exclusion of all else, and follow my excitement, not my soul-sucking perceived obligations… This led me to discover universal laws that gave me access to fail-proof manifesting.
And two: I caved and finally joined a business course with a coach and group of colleagues who understand what strategies go into the heart centered entreprneur lifestyle that actually WORK… Which led me to discover that I could literally monetize ANYTHING that my intuition led me to explore.
Now, I know first hand how it feels to TRULY be living my truth AND receiving the benefits I really deserve! Now, every single thing I do is a ritual with intention AND I have the tools and know how to plan my marketing efficiently in alignment with my core message for the world.
And most importantly, I've learned that my value is in my wisdom, not just my product
Now, I'm CRYSTAL clear on who my Dream Client is, and every aspect of my business is aligned to invite them in practically in my sleep!
I wake up every day excited to use my natural talents to guide them to manifest their Dream Life Vision with grace, flow and ease… not by being a tugboat, but by simply following my inspiration and showing up as my true, fun self!
My mentors and the other women in the courses I've taken have become some of the most inspiring, encouraging friends I've ever had, and I have the time freedom and financial freedom to follow my dreams, rather than my fears…
And the best part is, with the combination of the intuitive hacks I've picked up along my journey and the guidance and support I have access to from my colleagues and mentors, I know that I can truly do, be and have everything that my heart desires without wasting my energy on things that are not aligned with my soul.
Now, I'm sharing the wisdom I've gathered over alllll my years of study in the occult, as well as the super aligned millennial business solutions I've discovered by honoring my Higher Calling alongside amazing mentors and colleagues… Because I want other artists, creatives and intuitives to know that we are NOT the outcasts of society!

We are the future, and we are here to change the world with our gifts!

Introducing...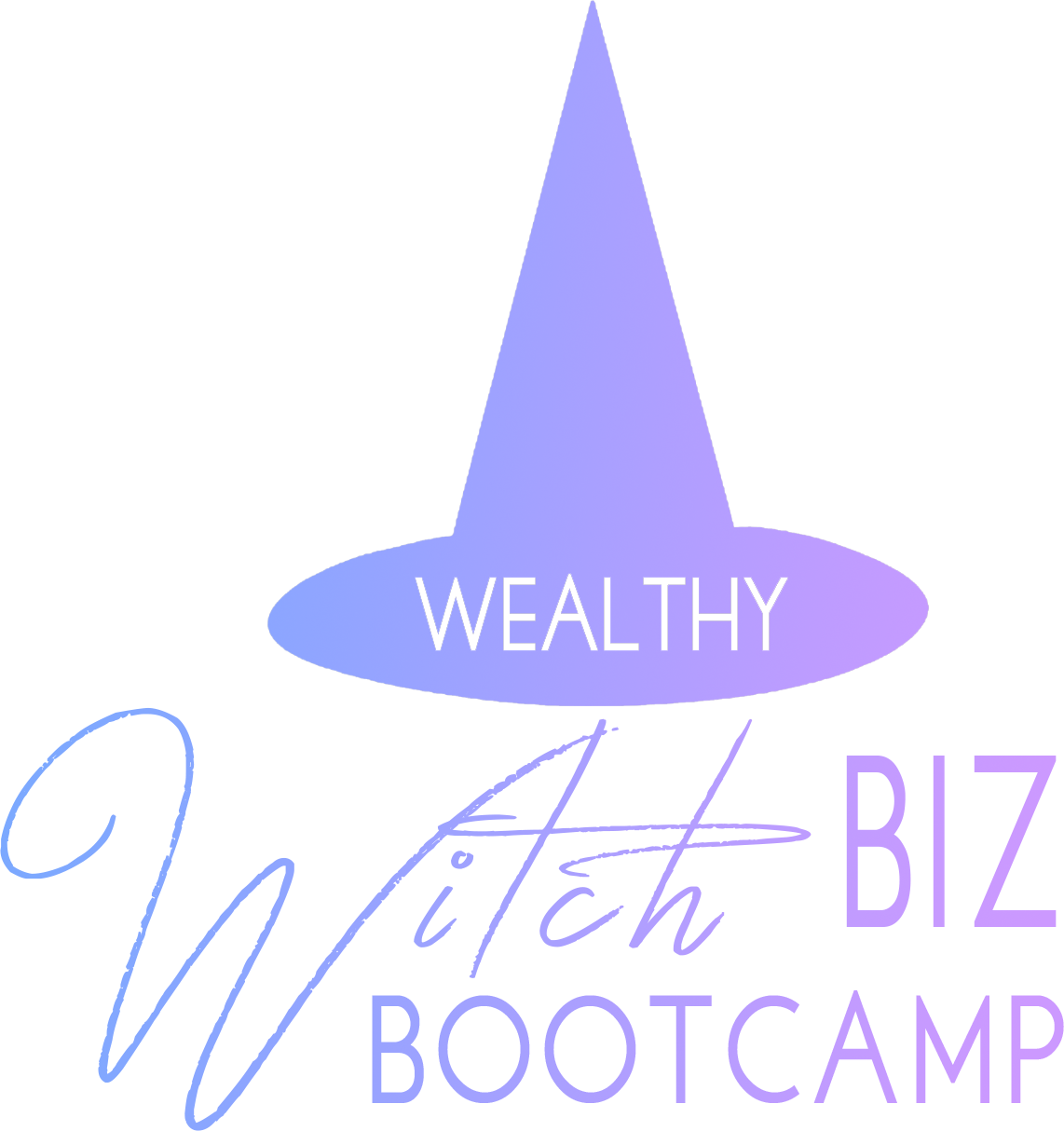 It's time for you to stop hustling and start getting paid to have fun, be yourself, and evolve into your greatest version all while making a powerful impact in the world.
Wealthy Witch Biz Bootcamp is your holy grail for support as you learn to perfectly balance intuition with strategy to bridge the gap between your Highest Purpose and your everyday life! Lets rock this, witch!
HERE'S WHAT YOU'RE GETTING…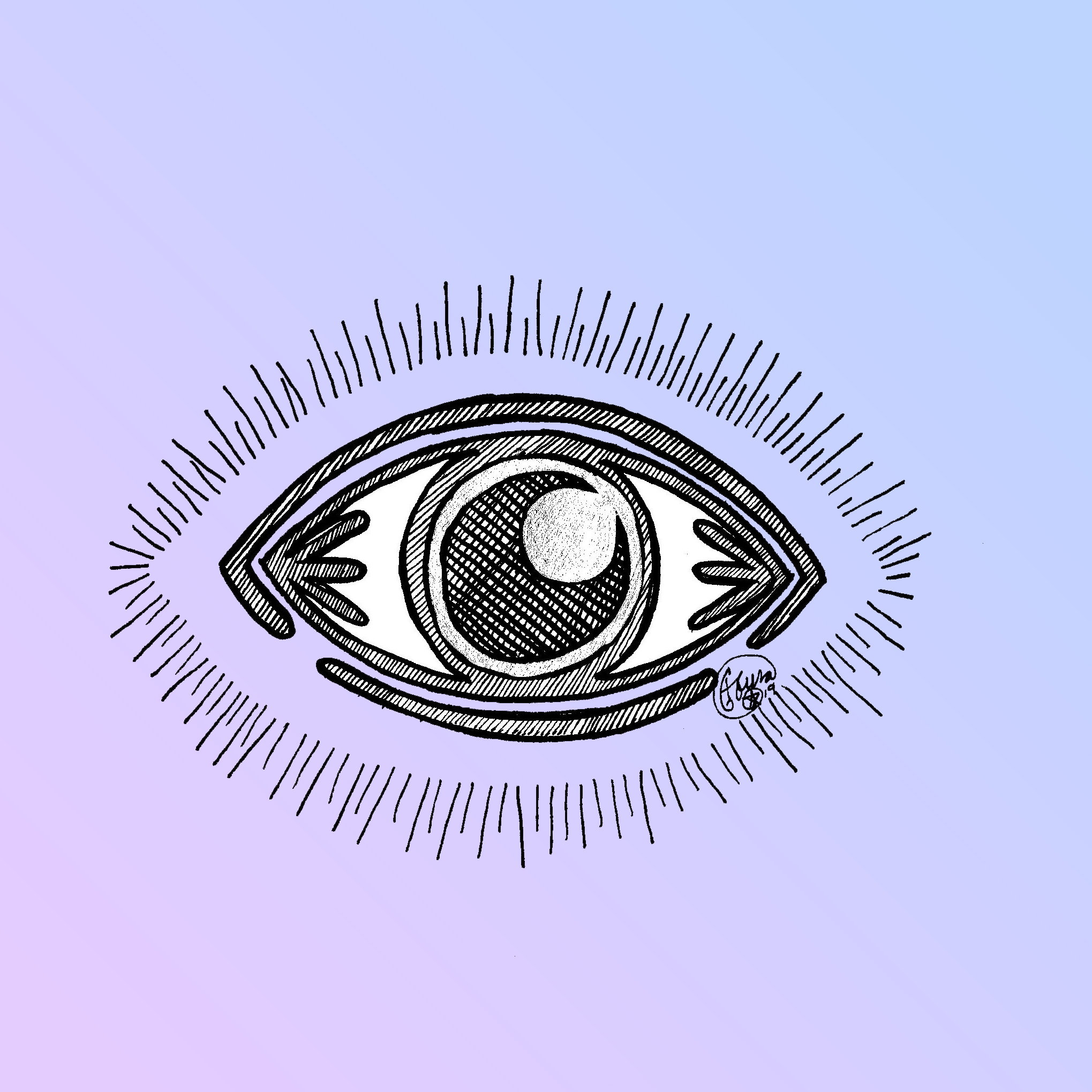 Intuitively Guided Business Support
Time to say goodbye to hustling your way through trial and error! You have just upgraded to first class strategy tutorials paired with the occult rituals you need to keep the vibes flowing HIGH as you say "yes please" to your ideal dream life vision!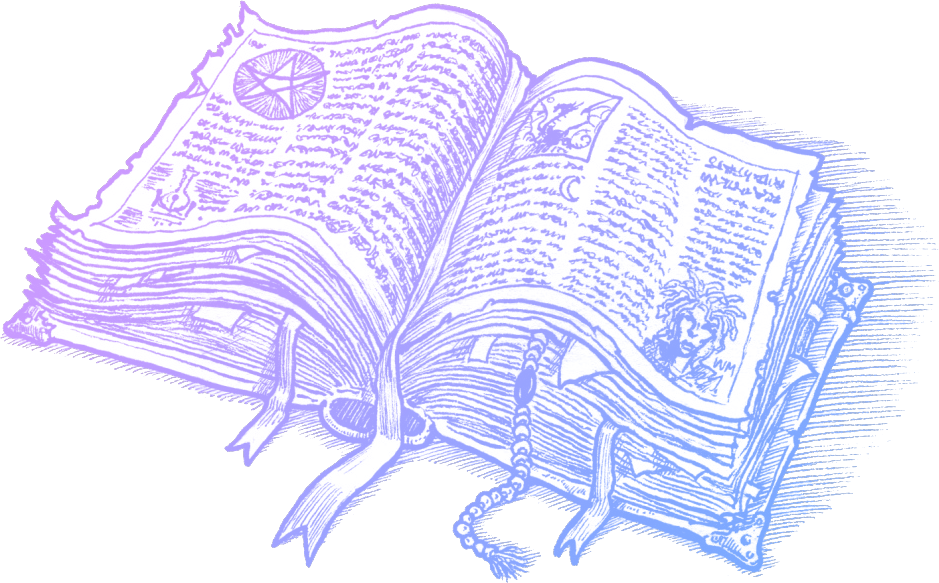 7 Intuitively Channeled Training Modules
Every week for 14 weeks, I'll prompt you to tackle a new bite-sized chunk of wisdom to guide you step-by-step through aligning all of the elements in your life and biz for ultimate success! We'll be focusing on the spiritual evolution you need to make your most meaningful impact, as well as strategizing through the technical stuff so you and your biz are shining bright like a diamond! You have access to all of the course materials instantly, so you can do them week to week, or you can go at your own pace.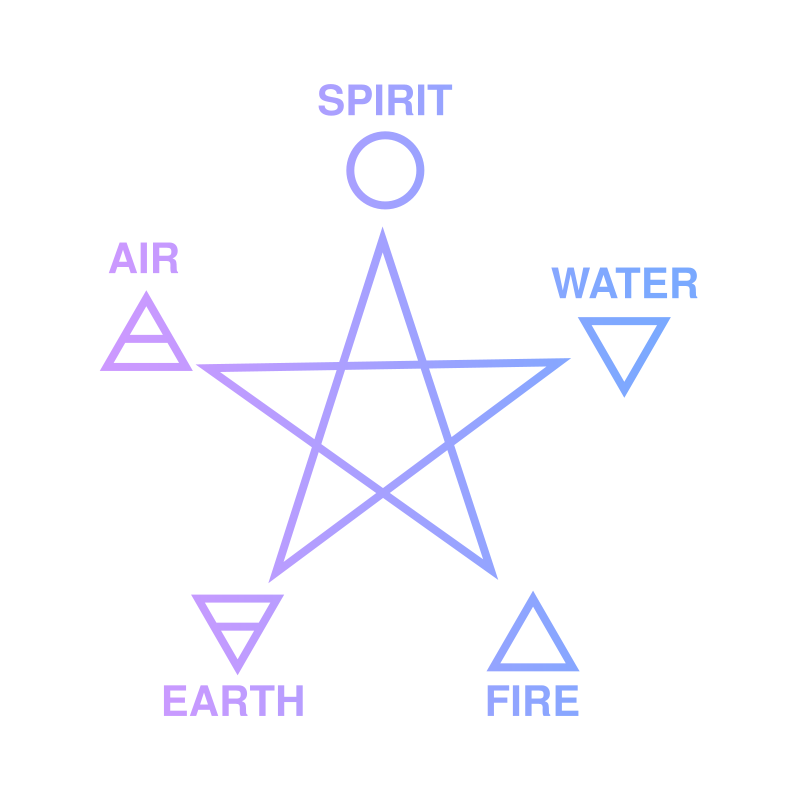 Customizable Daily Rituals For Each Of The Elements, Seasons and Moon Phases
I'll help you customize a ritual to help you overcome any specific blocks you're working through. This is where the magick happens for you in real time!
I'm teaching you everything you need to know about receptive (feminine) and projective (masculine) energy, and how to harness them in real, tangible, easy ways through the esoteric realms of each of the elements Fire, Water, Air, Earth and Spirit:
What they are.
How to access them energetically.
How to plan your rituals and strategies (and everyday life) around their timing.
How to specifically use them in every aspect of growing your business and dream life.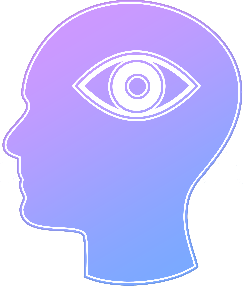 Guided Meditations
As within, so without! It is crucial that you create an inner landscape that supports the reality you desire to attract into your life and biz! I've recorded some super powerful meditations for you, to take all the guess work out of visualizing and balancing your energies for mega success!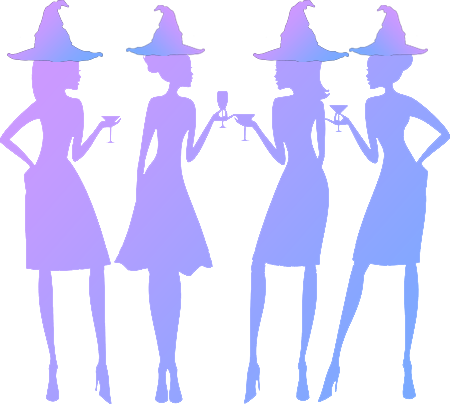 Exclusive Facebook Community Just For Biz Witches
This is where you will meet your biz besties! One of the most important ways to gain success and fulfillment as a solo-preneur is to not be totally solo! Having people who are on the same journey as you to bounce ideas off of and bond with along the way is absolutely priceless!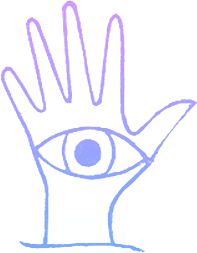 Monthly Q&A
As you're building or scaling your business and learning to balance your elemental energies to manifest at your highest capacity, you're encouraged to post questions or topics you'd like to know more about in the Facebook group, and each month I'll hop on a FB live to discuss them with the group.
MODULE BREAKDOWN:
WE'RE GONNA DO ALLLLL OF THE THINGS!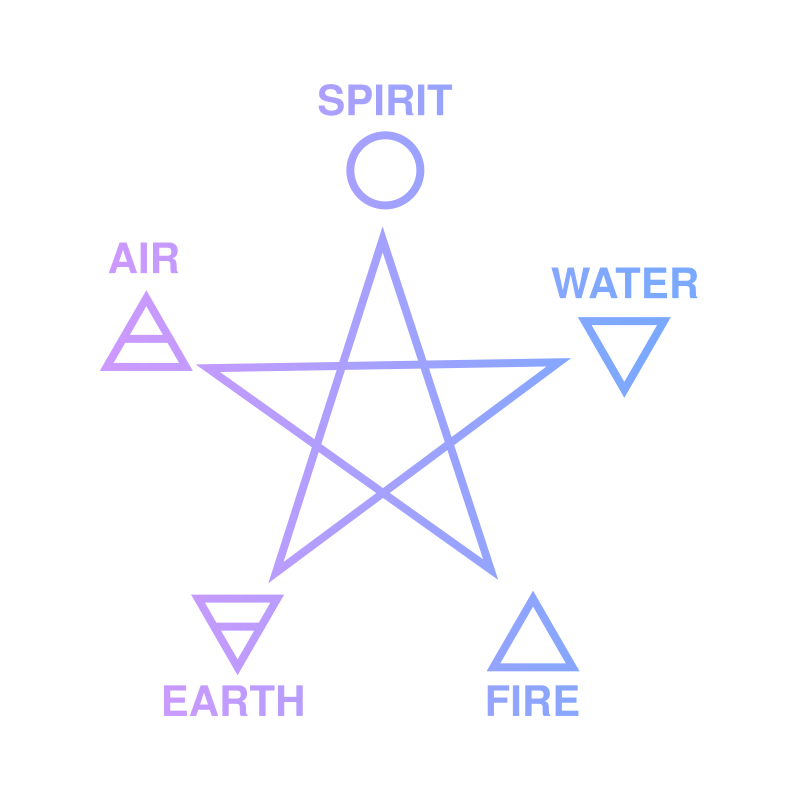 Module 1: The Elements
Everything you need to know to have a healthy, aligned life + work balance.
Earth: your physical world of finances, security, health and domestic life.
Air: your state of mind, decision-making, beliefs, thoughts, and ideas.
Fire: your passion, drive, ambition, motivation, intentions, and actions.
Water: your emotions and spiritual inspirations; matters of the heart.
Spirit: the main objective in your soul's journey; your "why" factor and your Highest Calling in this life.
Divine Feminine: The importance of relaxing into the arms of the universe and being open to RECEIVE.
Divine Masculine: Learning to strategize and take the RIGHT actions to get sh!t done so you're supported to live your #bestlife!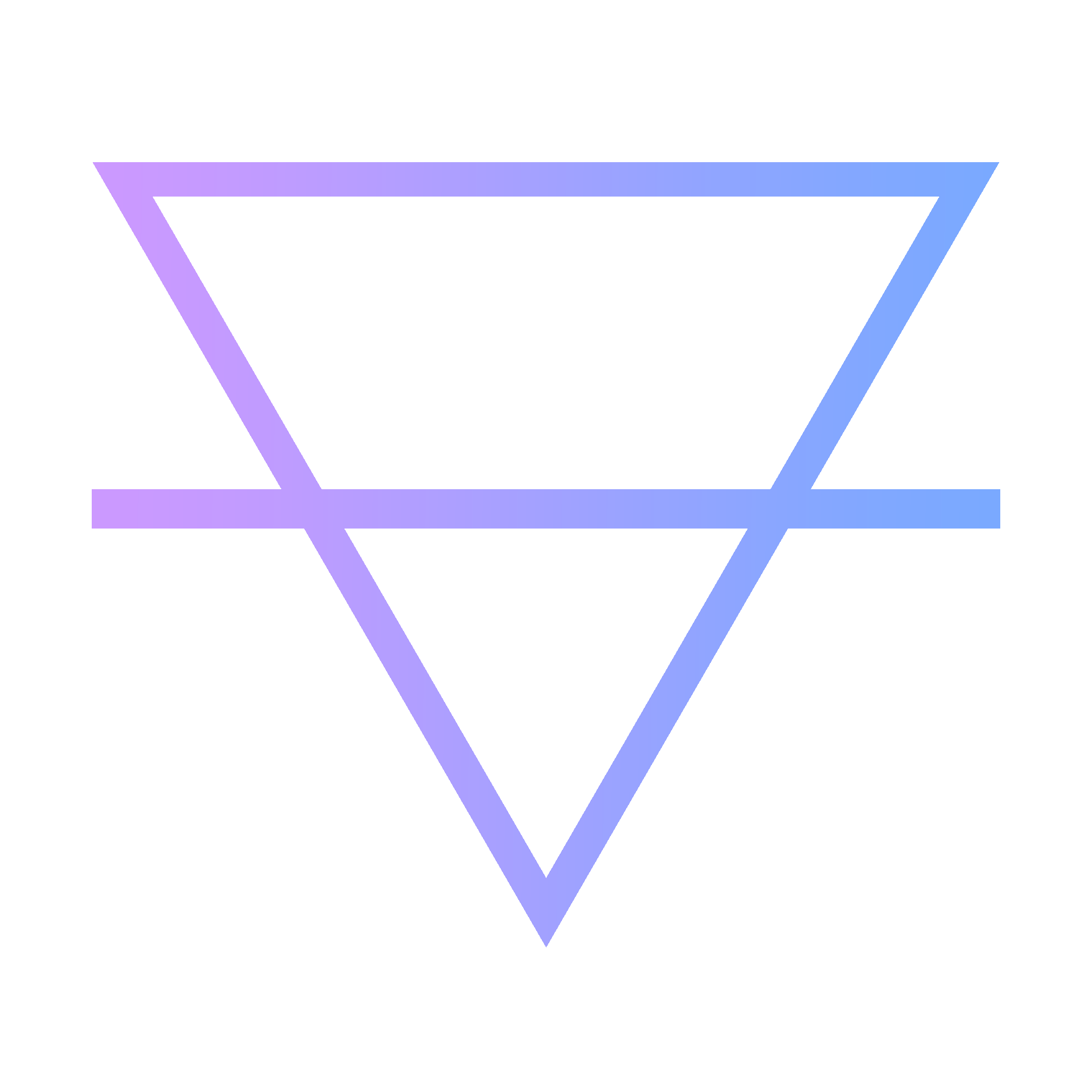 Module 2: Earth Element
Getting grounded in your purpose and laying the foundations for an abundant biz!
Divine Feminine: Taking control of your money mindset and attitude of gratitude so you can manifest from a place of feeling fully supported.
Divine Masculine: Getting clear on the two most important foundations for a successful biz: Your Ideal Client and your Core Mission.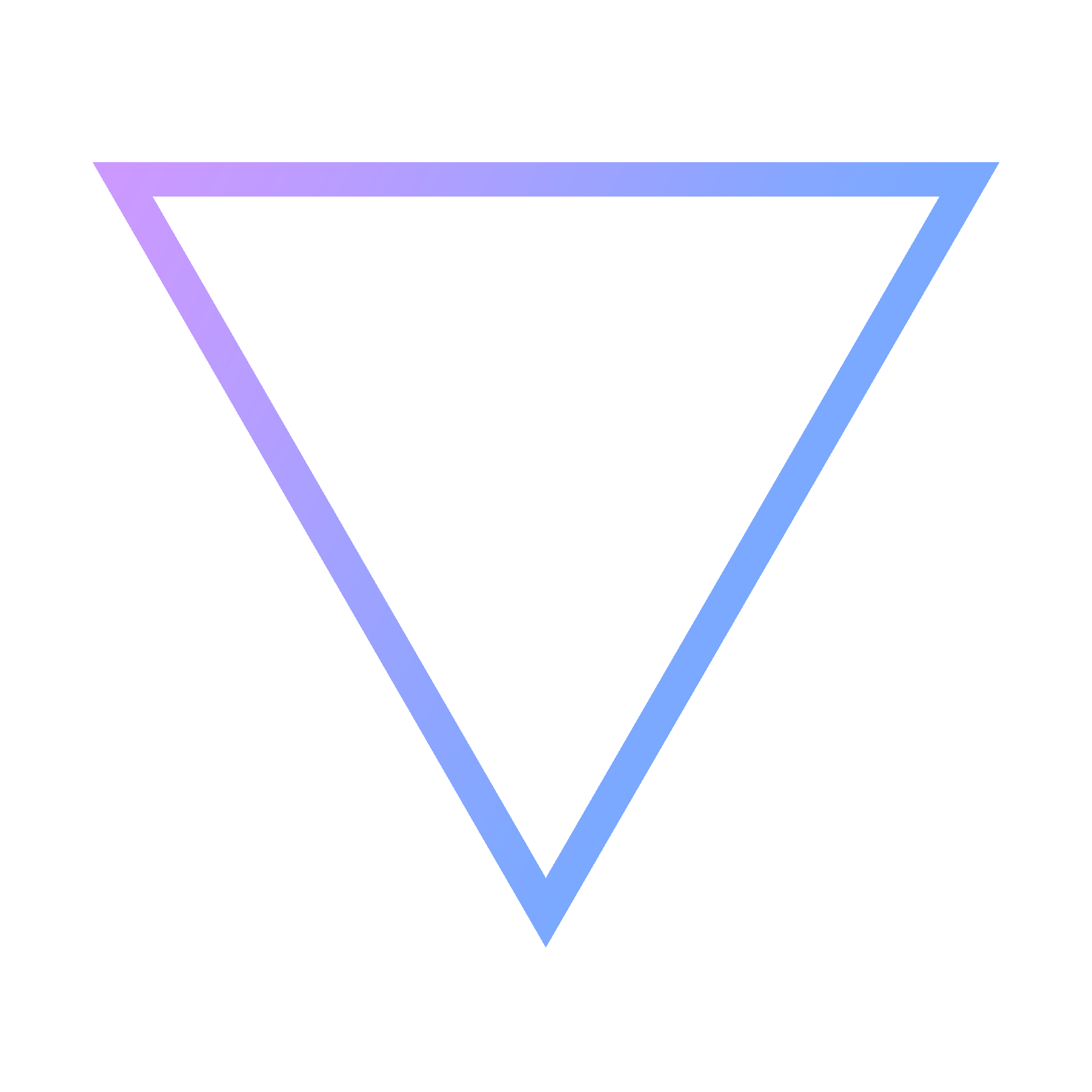 Module 3: Water Element
Juicing up your creativity and passion!
Divine Feminine: Getting deeply in touch with your true desires for your life… You know, the ones you dreamed of before all the conditioning! And amping up your compassion, so you know just what your Ideal Client needs from you.
Divine Masculine: Establishing your Brand Story with beautiful visuals that are SO you! And finding your Brand Voice so the true you can shine through in all of your messaging online!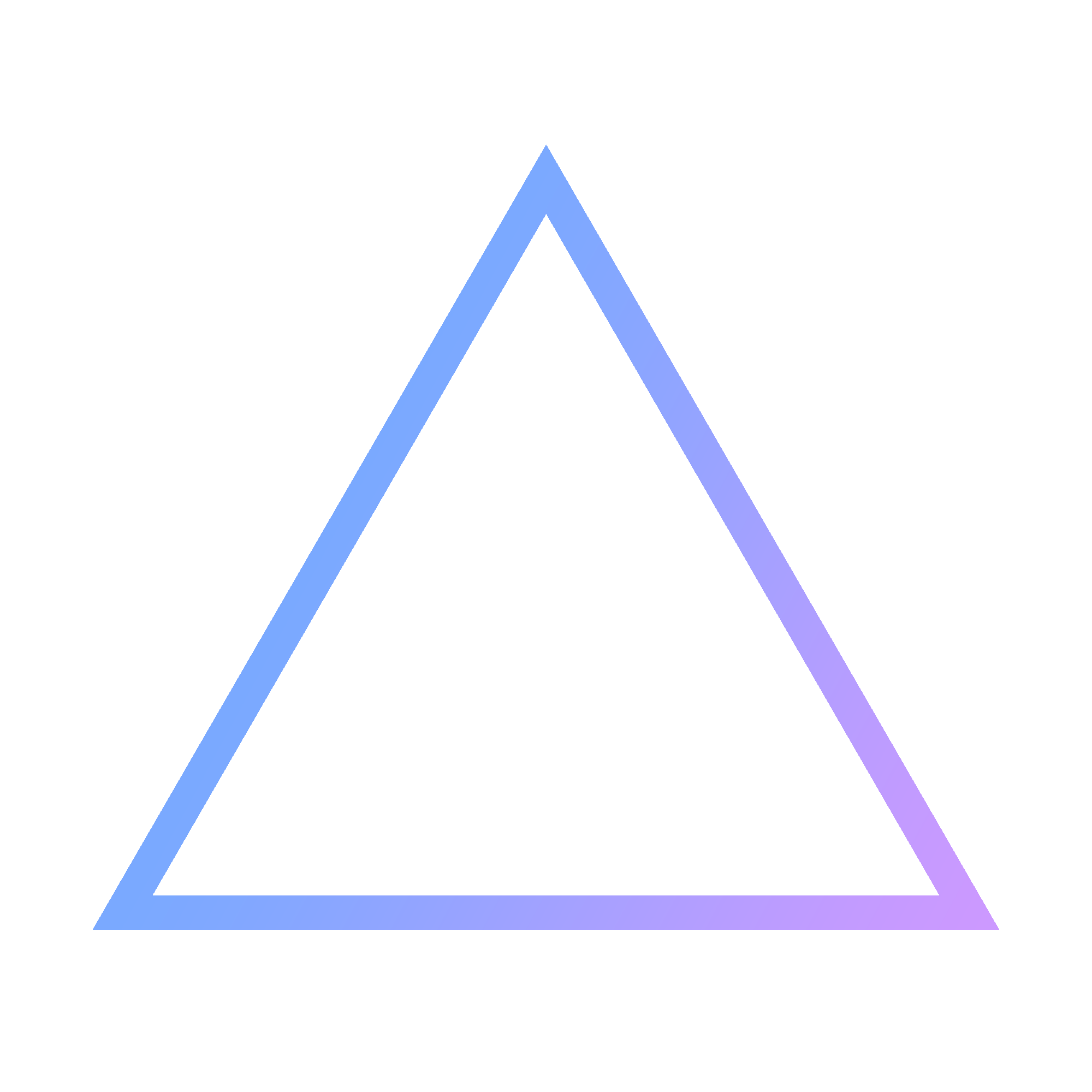 Module 4: Fire Element
Passion, Purpose and POWER on FLEEK!
Divine Feminine: We're getting intense! In this section, we'll take a look at what has pissed you off along your journey, and transmute that fury into a powerful "why" statement that will shine like a beacon of hope for your ideal clients!
Divine Masculine: Time to launch your website and client pathway, and make sure every inch of it is burning bright and hot with your passion to change the world!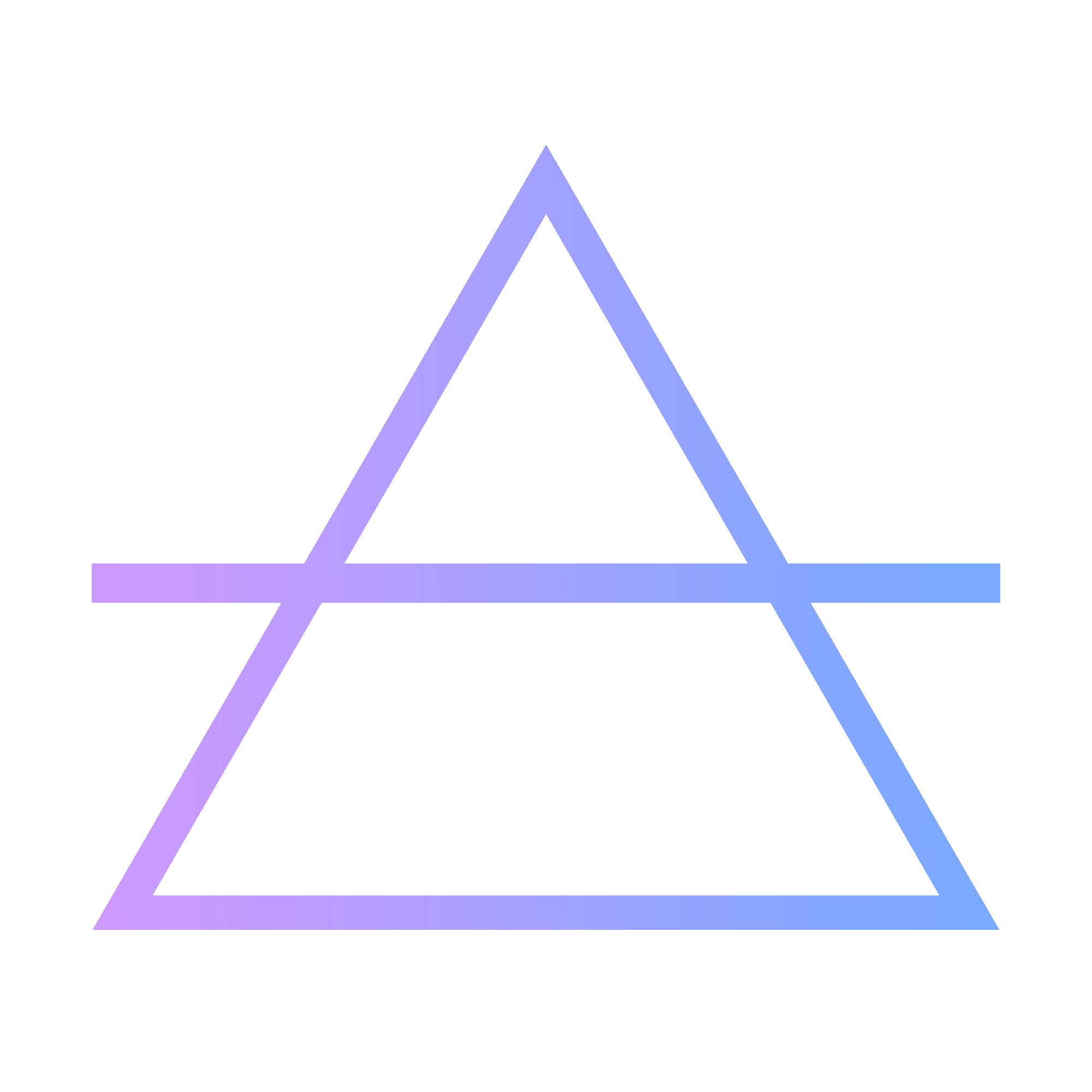 Module 5: Air Element
Clarity and Communication
Divine Feminine: Releasing your fear of being seen, so your message can come through loud and clear for your Ideal Client to hear the call!
Divine Masculine: Social media, sales actions, content marketing... the works! We're getting into the brainy marketing strategies that will make your business run like a well oiled machine!
Module 6: Spirit Element
Living The Dream With Grace, Flow and Ease!
Divine Feminine: Made it! It's time to BE that Ideal Future Self you've always day dreamed about! It takes a very deep commitment to be your best self, and I've got all the mindset hacks to keep you in flow!
Divine Masculine: Strategizing your ideal schedule so you can manage your time like the Boss Witch In Charge! Scheduling in daily sales actions to keep the clients flowing in… And self-care time so you're always vibing high with magnetic energy!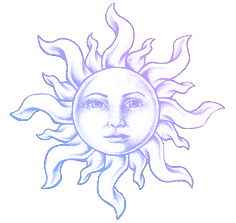 Module 7: Living In Season
Now that you have your online brand up and going, it's time to plan for the next level!
In this module, you'll learn how to take all the tools and skills you've learned in this course and align them with the Universal cycles so you're scaling your business and up-leveling your abundant lifestyle every month and every year like clockwork!
What Will Your Life Look Like After Wealthy Witch Biz Bootcamp?
Here's what's possible for you if you FULLY implement both the manifesting hacks and strategic lessons you learn in the program!
Say goodbye to the hustle and grind, and hello to grace, flow and ease! Each next step in scaling your business will manifest in a synchronistic flow!
You'll be so in touch with your intuition AND your finances that when the next time you desire an upgrade, you'll be able to jump on it like it's a no-brainer!
You'll be attracting all the right clients and getting paid what you're worth! (Hint: that's a lot!)
No more jealously scrolling through Instagram or watching other high vibe millennials excel at what you wish you were doing… You'll be living as the witch you've always wanted to be!
Peace out, website shame! You will have a gorgeous visual brand that represents you the way you WANT to be portrayed, and your brand voice will grab your ideal clients by the heart!
You'll be fully equipped with a powerful arsenal of daily rituals, mindset hacks and energy practices to keep you and your brand on point through alllll your future up-levels!
You'll feel fully aligned with your Highest Calling, your Ideal Client, and your Dream Life Vision! Wake up feeling good about who you are, and what you plan to do each day! No more trial and error!
Most importantly, you won't be stressed about what to do next in your business, so your north star vision will be manifesting your dream home, dream vacations, and dream relationships… not just to make it to next quarter without going insane!

Well, don't take my word for it…
Here's what my soul mate clients are saying: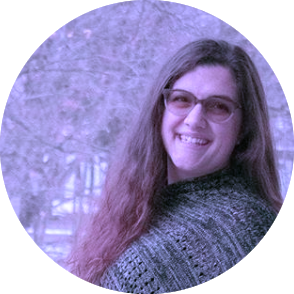 Afura's blend of rich material and flexible coaching style create the perfect environment for my creativity to flourish and grow at its own speed. I've experienced crazy growth under her teaching, and can honestly say working with her was one of the best decisions I made not only for my business, but in every aspect of life as a modern, spiritual entrepreneur!
One of the biggest shifts that occurred within (and without) in my life and business was understanding that I had more than just a physical product to give. That I had knowledge to share that was of benefit to others, and could also generate income! What a beautiful thing! Going from a small Etsy shop to an actual, growing business with a following, valuable products, and a group of witches ready to jump in and support each other was something that never existed within any realm of possibility for me.
Through the modules in WWBB, I tuned in to the relationship/mirrors between what is within me and what is without. The connection between the two has become a way for me to check in with myself, check in with my business, and create systems that I was completely lost in even starting to make.
Running a spiritual and entrepreneurial business is incredible, but the boundaries and lines often blur. Through the work I've done with Afura, I've been able to establish that - yes - this is my business and it's important to me. On top of that, she helped me create the foundation for balance within myself and around me. My personal life blossomed as I grounded myself and my business.
And when I had my inevitable freakouts, she brought me back to Earth and showed me that uncertainty doesn't always have to be panic-inducing or uncomfortable. It can be part of the joy in the flow of life. And I love it!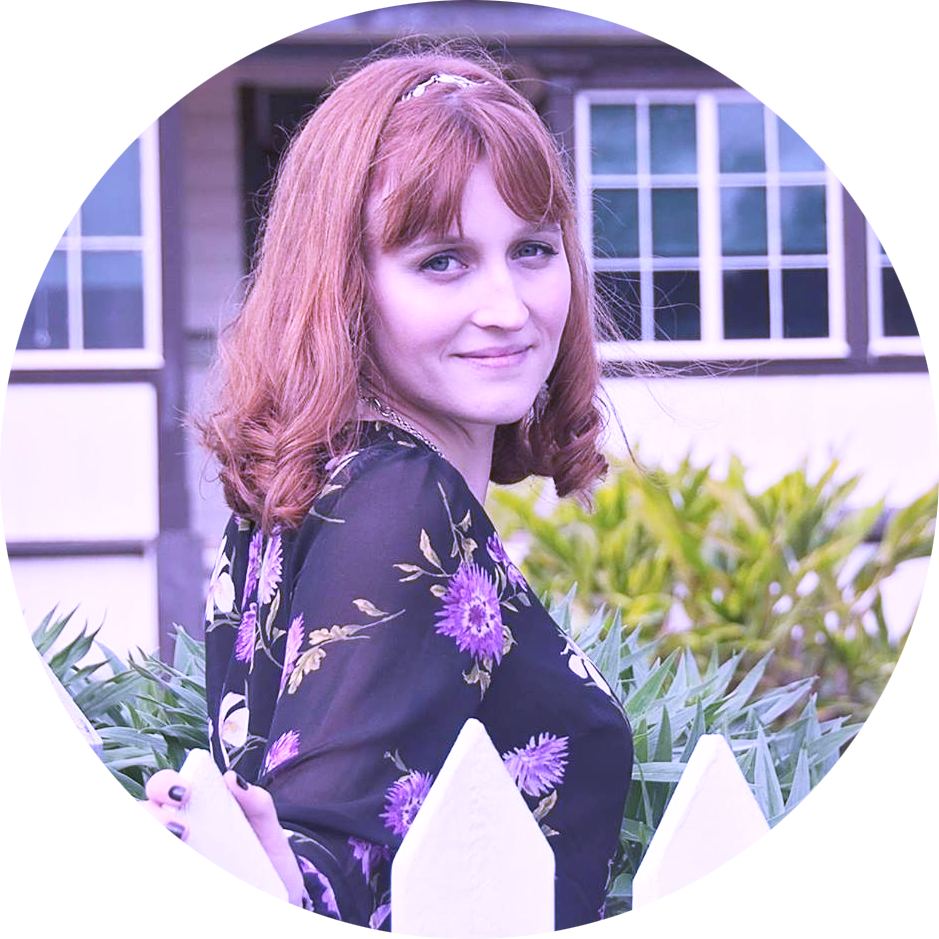 When I signed up for the Wealthy, Wise Witch Biz Bootcamp, I knew I was ready to uplevel my business, but I have been really blown away by how much I've been able to achieve under Afura's guidance. Although I had an established brand and business when I began the program, I didn't have a clear plan of how to turn that business into a full-time income.
Within a few weeks of working with Afura and adapting my business model, I was able to develop a successful new offering and begin promoting my brand with renewed energy and focus. I started the program right at the beginning of the last quarter of the year and was easily able to meet my annual sales goal, which had seemed an elusive and impossible dream just weeks before.
I could not be happier with the results of the program and with Afura's inspiring guidance, ideas and business know-how. The weekly modules were fun and easy to keep up with, while helping me to really dig deep and understand what aspects of my business were working, which were not and how to adapt them so they best suit my needs and those of my ideal clients.
-TC Stewart, The Witch Of Lupine Hollow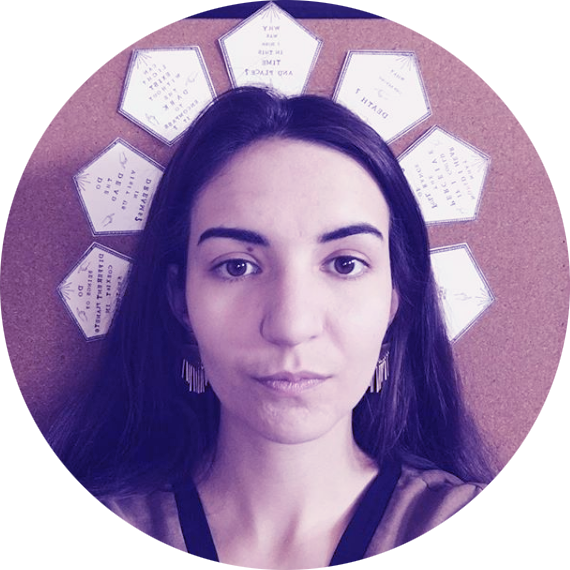 Before working with Afura I was all over the place. Pursuing a million things that led my business nowhere. I was overworked, over stressed, frustrated and honestly about ready quit.
The program gave me what I needed most: clarity. I learned through Afura's teachings, prompts and meditations that an hour of conscious, inspired and mindful work is more productive than the 10 hours of scattered work. I had been thinking small for my business and trying to do it all…
Now I have such a clear and concise view of where I am, where I'm headed, who I am as a brand, who I want to help – and how I want to do it.
Along the way, Afura gives countless lessons in abundance which aid the entire process from a mindset perspective. Through her program you learn to destroy what you thought you knew about money and luxury and start from scratch in a headspace that allows abundance to simply flow to you.
When I started this program I was miserable, and today I write this sipping champagne as I look over my business plan for 2019. Thinking about the program? Do it.
Luchiana Lyra, The Possibility Dept.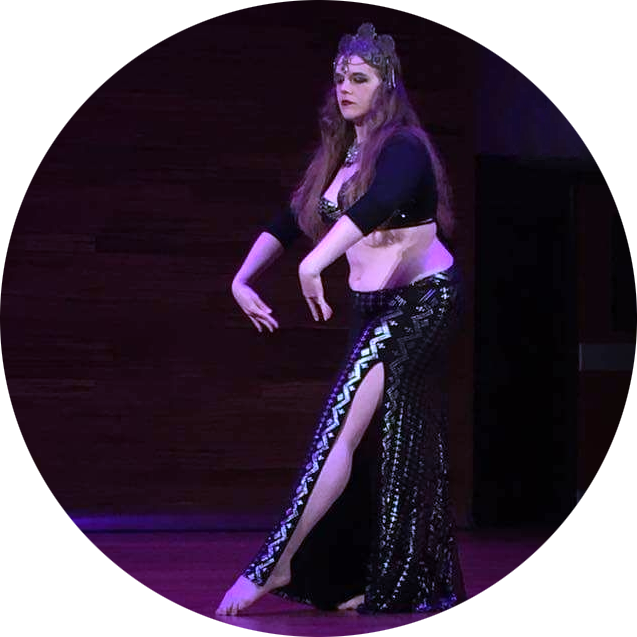 My work with Afura opened up new doors and opportunities for myself. She helped me see the trees through the forest and shine light on all the options out there.
While working with Afura she kept me accountable while I redesigned my website and my monthly newsletters. My weekly page counts doubled. With her background and guidance I created new channels of customer connection and service. My confidence has boosted immensely and I am launching my first online course!
Afura helped me realign with my mission and connect with my ideal clients. Now I'm working with more students who align with my mission and I feel like we're making a difference in the yoga, dance and wellness community.
Jenn Rose, Zennergy Studios
What are you waiting for?
Lets get you and your biz out of hustle mode and into alignment! Get instant access today!
Your Instructor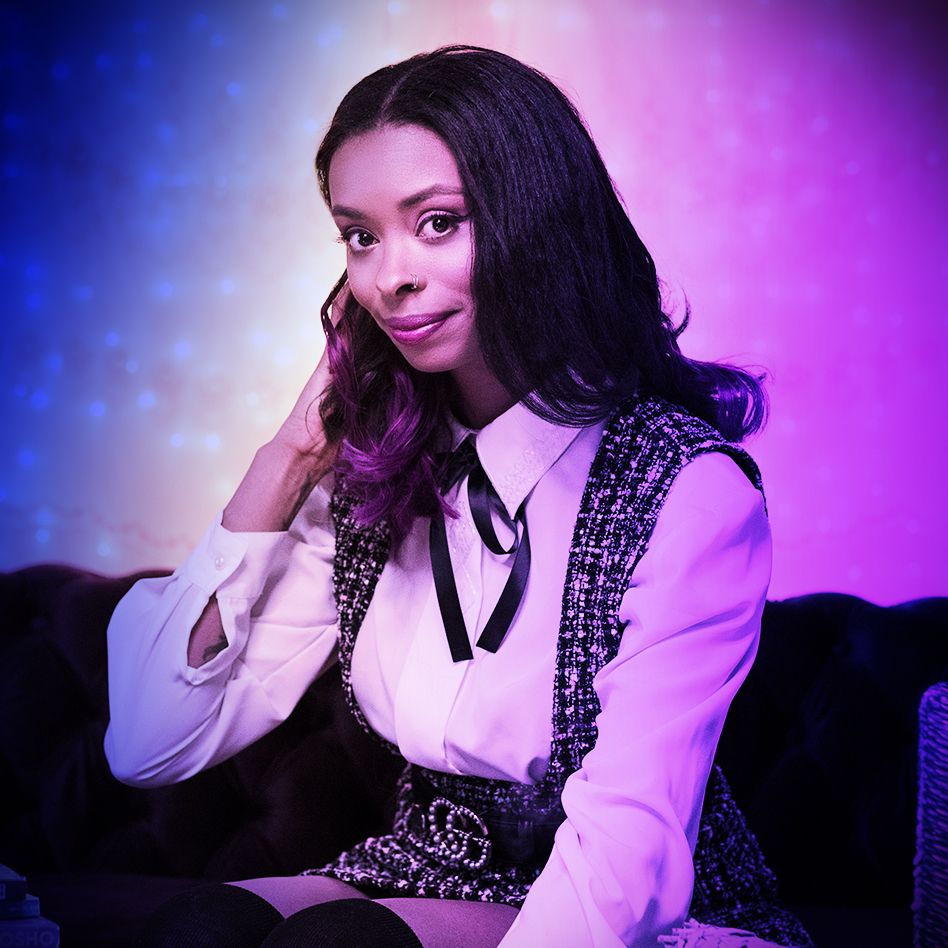 Greetings my friend,
I'm Afura Nefertiti Fareed, the founder of Alchemy Of Affluence Academy, and I'm teaching spirited starlets like you how to use your intuitive gifts along with occult wisdom and divination to manifest your most enchanted life through witchcraft and self-mastery, all with a chalice of brut rosé hand!
…Because I believe your fairytale fantasy is not a pipe dream, but a premonition of the life you're meant to have when you step into your magick!
Course Curriculum
Week 1: Elemental Alchemy
Available in days
days after you enroll
Week 2: The Law Of Gender
Available in days
days after you enroll
Week 3: Feminine Earth Element
Available in days
days after you enroll